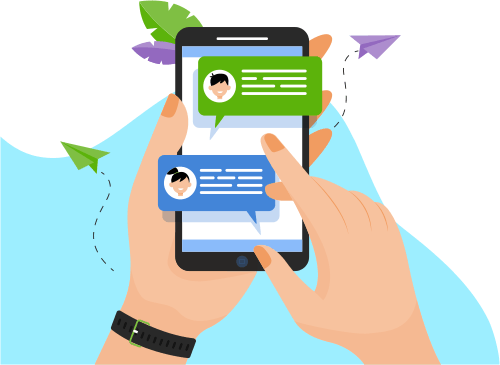 Now you can Instantly Chat with Shiva!
About Me
An Engineering graduate and a Data Science/Analytics enthusiast with strong knowledge Analytics concepts, tools and programing languages to deliver expected business output.
Over 4+ years experien

...

Over 4+ years experiences in Fiber-Network, ISCE Computer High School Teacher, Tech Supervisor and Data Analytics.
Proficient with Excel features, functionalities and formulas used for creating MIS, Dashboards, Power pivot, Macros and Reports for Business.
Practical knowledge of Tableau BI and hands-on experience in designing and developing dynamic dashboard using dynamic filters, parameters, LOD expression, critical calculations with calculated field.
Have good understanding of Data Science projects using Linear Regression, Logistic Regression, Logistic Regression, ARIMA, SARIMAX, Expo-smoothing, KNN, Decision Tree, APRIORI algorithm, Statistical concepts, Hypothesis Testing, EDA, etc.
Proficient with SQL select queries, joins used in data extracting.  
Show More
Skills
Data & Analytics
Programming Language
Software Engineering
Web Development
Database
Networking & Security
Others
Graphic Design
Portfolio Projects
Company
VOLUME & REVENUE PREDICTION MODELS:
Description
Anaconda installation, library installation,
Data Mining, Data blending, Data understanding, Data cleaning (32hrs).
Verifying data types, deleting not requires columns, Filtering and slicing.
Plot, countplot() with different categories, calculating data values( std, mean, min etc.).
Hypothesis testing AD-Fuller test, deploying forecasting models.
Show More
Show Less
Company
 Workload Capacity planning
Description
Create/manage Projects, Database Views, Data Sources and Data Connections using Salesforce.
Efficiently manage time for timely project deadlines as well as ad hoc requests.
Developing, supporting and integrating a variety of financial and workload capacity operations systems.
Lead meetings with technical peers regarding the solution designs
Build, customize and publish interactive reports, visualizations and dashboards using SSRS.
Show More
Show Less