Anu V.
Result-oriented professional-over 5 yrs of experience targeting assignments in Automation Testing

Kothamangalam , India
Result-oriented professional-over 5 yrs of experience targeting assignments in Automation Testing
5 Years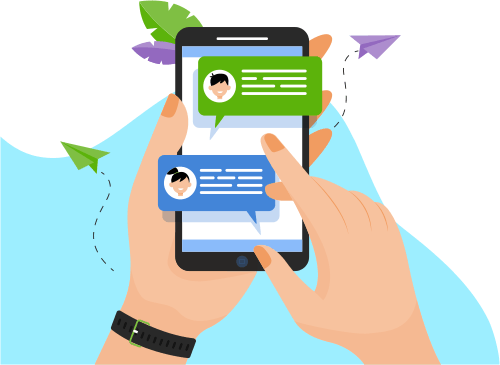 Now you can Instantly Chat with Anu!
About Me
Above 5 years of work experience in the domain of automated and manual software testing.
Proficient in designing and executing the automation scripts using Selenium (Java and C#)

...

Experience in automation using Cucumber.
Knowledge in Automation testing using Appium – Java and Webdriver io - TypeScript
Knowledge in CICD using Azure DevOps
Worked on Cloudera testing, System integration testing (Stibo-MDM, SAP)
Expertise in preparing test cases, estimation, test execution, test execution report and tracking the end-to-end process till the end of test life cycle and strong knowledge of STLC and SDLC
Experience in security testing using OWASP-ZAP.
Basic knowledge in performance testing using JMeter
Good experience in interacting with business analysts, developers, and technical support and help them in base line the requirement specifications.
Show More
Skills
Web Development
Development Tools
Software Testing
Database
Software Engineering
Operating System
Programming Language
Others
Portfolio Projects
Description
Wawa is an American chain of convenience stores and gas stations located along the East Coast of the United States.
Roles & Responsibilities: Part of end-to-end testing, contributed to the framework development and script creation using web driver io – typescript, narrowed down the scope for end-to-end testing between different pods and written test cases based on that.
Done system integration testing using different systems like Stibo- MDM and SAP and run test in CBT
Tools Used: VSCode, Git, CI/CD- Codefresh, Jira, Confluence, qTest
Show More
Show Less
Description
Data Agenda is the data governance structure used for managing data across the world.
Roles & Responsibilities: Contributed to script creation using Selenium C# for UI, API and DB for all environments.
Cloudera testing - testing specification for different clusters for every region. Verifying the data uploaded are accurate after transformation using HQL
Tools Used: Visual Studio, Version Control- Git, CI/CD-Azure DevOps, VSTS
Show More
Show Less
Description
HDFC Life is a long-term life insurance provider offering individual and group insurance. It is a web application. Contains different insurance policies and user can apply for any policies based on certain rules.
Roles & Responsibilities: Automation testing using Selenium- Java, BDD framework using Cucumber
Tools Used: Eclipse, Git
Show More
Show Less