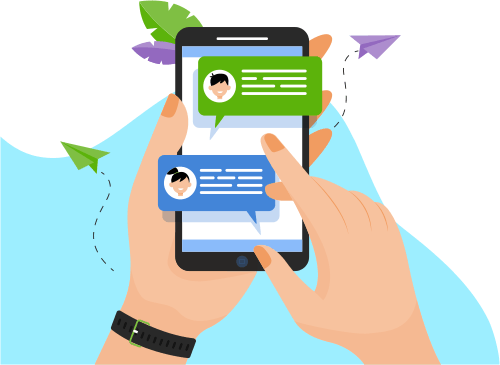 Now you can Instantly Chat with Karthik!
About Me
Enthusiastic technical professional with complete understanding of entire software development lifecycle. Highly trained in AWS and DevOps tools and known for having talents in Linux scripting and basic Python coding.
...
Show More
Skills
Programming Language
Development Tools
Web Development
Operating System
Others
Mobile Apps
Software Engineering
Database
Software Testing
Graphic Design
Portfolio Projects
Company
E-Returns (www.mahavat.gov.in)
Description
Maharashtra Sales Tax Department is the first Sales tax Department in India in which e-facilities are available. This Site is developed for sales tax dealers to collect their monthly, quarterly and six-monthly E-returns. As per requirement of dealers, different Templates are available on site. Roles and Responsibilities: · Helping dealers to download & upload the templates on site, Giving solutions on the error coming while validation of forms, and providing Acknowledgment to the dealers. · Help to E-registration is the on line registration process to the dealers who are liable to paid sales tax. Responsible for online filling and submission of forms. · E-payment is the online payment facility of returns, challans, and fines. Responsible to install Application Software & Desktop Application on the dealers Computer.
Show More
Show Less
Company
Health Assessment for Employees
Description
Objective of this project is to automate the process of Health Assessment of Employees from the PDF document received and input these detail in SAP Systems. Roles and Responsibilities : · Working in an RPA tool to design, develop and deploy automations to clients globally in collaboration with teams. · RPA implementation using various tool for GUI based automation, Desktop based. · Customized and developed reusable objects and reports highlighting process status for each record. · Generated Email notifications and custom exception handling. · Participate in the creation and ongoing refinement of an appropriately tailored RPA solution that provides the optimum platform for rapid and repeatable delivery of automated processes. · Develop and document RPA configuration best practices, configure new RPA processes and objects using core workflow principles that are efficient, well structured, maintainable and easy to understand. · Drive the strategic and tactical roll-out of the RPA solution to clients by creating and documenting test procedures and scenarios · Handling change management, handling tickets, as a senior most professional involve in handling escalations. · Support existing processes and implementing change requirements as part of a structured change control process as well as problem solving issues that arise in day to day running of RPA processes and providing timely responses and solutions as required.
Show More
Show Less
Description
Roles and Responsibilities: • Responsible for daily builds/deployments from Integration environment through staging and production environment. • Coordinating with Release Management regarding appropriate system releases among other development platforms Configuring and maintaining the source code management repository GitHub • Managing Version Control Git and automated current build process with Jenkins with proposed branching strategies to accommodate code in various testing cycles • Administering Jenkins CI/CD build engine for deploying, configuring, managing, maintaining jobs as per project's requirements • Configured automated builds like Web hooks, Poll SCM in Jenkins to meet project's build requirement • Hands on experience in setting up Data do. Hands on experience Cloud formation Template
Show More
Show Less