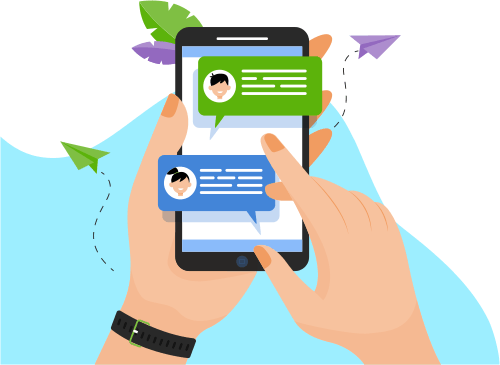 Now you can Instantly Chat with Madhuri!
About Me
I am submitting my resume for the position of QA Tester. As a skilled and highly educated professional with 5.4 years of experience testing Web-based applications, I am confident of my ability to make a significant contribution to your organizatio...ed applications, I am confident of my ability to make a significant contribution to your organization.

My professional experience includes analyzing the business requirements, creating test strategies, and executing tests to identify bugs in new software and create and maintain automation packs for the same. 

With my educational background and my attention to detail and performance, I am in an excellent position to help your organization to produce top-quality software products.  

The following are some Skills and highlights of my qualifications and experience:

- Working experience on Selenium WebDriver using Java for UI testing.
- Experience in Maven, Jenkins
- UI Testing
- Experienced all phases of  Agile and Waterfall models.
- Frameworks using TestNG (Page object Model, Data-Driven, Page Factory, etc. )
- Git and GitHub knowledge.
- Blackbox Testing (System, System Integration, Smoke, Sanity, Regression, Ad-hoc)
- Complete knowledge of SDLC and STLC and Bug life cycle.
- Team Leading experience
- Basic Knowledge of Rest API(Postman)

My keen knowledge of software testing, review, and validation—along with my ability to think of innovative solutions and present them to clients—will allow me to bring much value to your organization. I look forward to discussing this position and my qualifications with you.

Thank you for your consideration.
Show More
Skills
Web Development
Software Engineering
Software Testing
Development Tools
Others
Programming Language
Operating System
Database
Portfolio Projects
Description
MyEnergy is a mobile-based utility application powered by AI-ML algorithms that help you keep track of your electricity consumption with a single click. MyEnergy provides real-time monitoring of electricity usage and enables you to make data-driven energy-saving decisions.
Show More
Show Less
Company
eAnalytiX- JEVAA Application
Description
JEVAA- Jio Energy Visualization Analytics and Automation is a unified energy management SaaS solution which deploys private sub-metering infrastructure at RWAs, Retail Chains, Commercial Spaces, MSMEs to provide these players detailed break-up of their energy consumption and generate insights to optimize their energy spend. JEVAA is powered by advanced analytics, for real-time access to their energy-saving insights.
Show More
Show Less
Description
In4Suite is a leading product providing end-to-end process, management and benchmarking software for the Real Estate and Property Development Industry.
Show More
Show Less