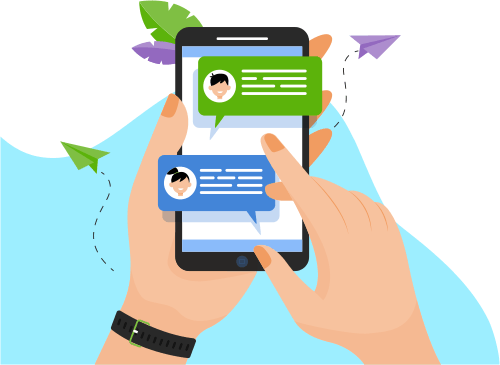 Now you can Instantly Chat with Hitesh!
About Me
Currently working on Salesforce Technology.
-Requirement Analysis and discussion with BA for queries and incomplete requirements and deadlocks.
-Test Case Preparation, Review, and Execution...e requirements and deadlocks.
-Test Case Preparation, Review, and Execution against the user stories.
-Defect Reporting, Tracking, and Retesting using GUS.
-Closely work on Assignment Rules, Workflows, Process Builder, Web-to-Case, Mulesoft ETL Jobs, APIs, Object Manager, Page Layouts, and others.
-Automating the web application using Selenium WebDriver, TestNG, Maven to support Regression Testing.
-Leading the QA team, and looking after their day to day activities.
-Actively participate in client meetings, requirement gathering, and grooming.
-Provide help to the Dev team members in understanding the requirement and guide them to the right path. Help them to reproduce the issues.
-Work as a mentor for newly onboarded members to the team.
-Web Services Testing using Tools like SoapUI and Google Postman.
-Integration Testing using Tools like SoapUI, FileZilla.
-Browser Compatibility Testing on different browsers like Google Chrome, Mozilla Firefox, Internet Explorer, and Safari.
-Web Application testing on various devices like Desktop, Mobile, and Tablet.
-Automating the mobile web application(Android) using Appium, and Selenium.
-Managing and handling team up to 2 members. Task allocation among the team members and tracking. Day to day discussion with team members like Project Manager, BA, Team Lead, Developer, and Internal Team over Skype, Phone OR Email. Share Daily/Weekly Project status through Email.
Show More
Skills
Software Engineering
Web Development
Software Testing
Database
Development Tools
Programming Language
Others
Mobile Apps
Operating System
Portfolio Projects
Company
Salesforce application
Description
Worked in Salesforce application Testing Manual Testing and Automation Testing and API Testing (Services Cloud, Community, Custom Application) Worked in Agile software development and Waterfall development process followed by scrum framework. Worked in API Testing using workbench. Worked in SOQL Database Testing. Domain: Elearning Tool : Workbench, GUS , Dataloader , JIRA,Sandbox, Eclipse, GitHub, Circle CI, Selenium Webdriver, Java, TestNG, Maveen, POM
Show More
Show Less
Description
Worked in Simply for homes (SimplyForHomes.com), Kasturba hospital Application web and Mobile Application (tested on Android and IOS device mainly real device).) Worked in Agile software development process Worked in API Testing using Postman. Worked in SQL Database Testing. Tool : Mantis, BugZilla , Postman Domain: Banking, Medical, Eclipse, GitHub, Circle CI, Selenium Webdriver, Java, TestNG, Maveen, POM
Show More
Show Less
Company
Intradiem web application and Mobile application
Description
Worked in Intradiem web application and Mobile application (tested on Android and IOS device mainly real device). Worked in Agile software development process Worked in API Testing using Postman, Soapui and Fiddler. Worked in Infor Birst BI Tool, ETL Testing , Reports Verification Testing. Tool : JIRA, TFS,Qmetry, Postman, Soapui,Fiddler, Eclipse, GitHub, Circle CI, Selenium Webdriver, Java, TestNG, Maveen, POM Domain: Elearning
Show More
Show Less