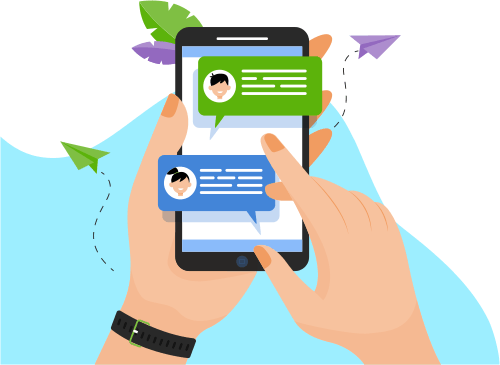 Now you can Instantly Chat with Changal rayudu!
About Me
IAM KORLAKUNTA CHANGAL RAYUDU,CURRENTLY WORKING WITH TECH MAHINDRA  AND I JOINED IN 2018 AS A POWER BI DEVELOPER.I HAVE WORKED ON 3 PROJECTS.CURRENTLY WORKING ON P&G PROJECT.I HAVE GOOD KNOWLEDGE IN DAX,SSAS,SQL.I HAVE GOOD COMMU... 3 PROJECTS.CURRENTLY WORKING ON P&G PROJECT.I HAVE GOOD KNOWLEDGE IN DAX,SSAS,SQL.I HAVE GOOD COMMUNICATION SKILLS TO HANDLE AND CONVIENCE . I CAN HANDLE THE SITUATION WITH THE POSITIVE MANNER TO HELP PEOPLE AND GROW.
POSITIVE ATTITUDE, HARDWORKING AND TEAM SPIRIT,GOOD INDIVIDUAL AND TEAM WORK MOTIVATION, MENTOR, TEACHING AND TIME MANAGEMENT.Microsoft Power BI report designer with overall 4.2 years of experience.
Key skills like Power BI, Power BI Desktop and Power BI Services, DAX, Apps, SQL, SSAS (elementary).
Having good experience on gathering the client requirement and generate effective & efficient Dashboards, Reports with Good communication skills.
Having experience in Analysis, Design, development of reports and dashboards for client.
Good knowledge in importing data from multiple data sources like SQL database, MS Excel, Web pages, Share point into power BI Tools.
Good experience in building relationships between data tables using Cardinality relationships.
Good experience in creating calculated columns and calculated Measures using DAX Time Intelligence Functions and Queries.
Having Experience in developing visualizations like Vertical column charts, Scatter Plot, Line chart, Horizontal charts, Waterfall Chart, Table chart, Area charts, Pie charts, Doughnut charts etc.
Having good Experience in publishing reports using Power BI services based on client requirements
Good knowledge in creating Advanced Calculations, creating and managing Parameters and Filtering data, and generate Reports
Good knowledge in using Page level Filters, Report level Filters, Visual level Filters etc.
Expertise in Non-Interactions, Highlight Interactions, Filter Interactions Bookmarks, Selection pane etc.
Having good experience in writing DAX, Power Query Editor for managing Columns Rows in the data tables.
Expertise in creating Work spaces and allocating Accessing permissions to the User level, Contributor level, Admin level.
Experience in building dashboards and importing data from multiple data sources into Power BI from various data bases like MS SQL.
Expert in creating workspaces, Users and Groups and allocating accessing permissions to end users and scheduling schedule refresh to the reports in Power BI services.
Show More
Skills
Software Engineering
Data & Analytics
Programming Language
Database
Web Development
Others
Development Tools
Mobile Apps
Portfolio Projects
Company
P&G CPG Analysis Management.
Description
Role : BI Developer
Environment : Power BI, SQL Server, Excel, SSAS
Period : April 2020 to till date
The Procter & Gamble Company is an American multinational consumer goods corporation headquartered in Cincinnati, Ohio, founded in 1837 by William Procter and James Gamble. 
The scope of this project was to generate timely reports based on these reports performance, profitability, revenue, notifications of key business issues and many more that will help identify the profitability of the institution at various levels. We used to pull the data from various sources like excel, flat file and from other sources and load into our database by using daily scheduled jobs. 
Responsibilities:
Involved in configuring gateways and performing schedule refresh for dashboards.
Involved in importing data from developed excel into power bi desktop using get data option.
Implemented Visual Level, Page level, report level filters and pinning in dashboards.
Written simple DAX calculation as per the requirement to maintain business measures.
Worked on report permissions and dashboard permissions to provide access to different users.
Used Quick insights to get various types of visuals to match the requirements.
Experience on relationship tab to provide cardinality between fact and dimension tables.
Involved creating effective reports, dashboards, and publishing into Power bi service.
Creating the roles for the dashboards, sharing the developed dashboards to the client in power BI
Experience in creating content pack library for sharing the dashboards and reports to the colleagues.
Involved in pinning the dashboards and sharing the developed dashboards to the client.
Shared dashboards with various users across business based on their country level applied roles to restrict data to specific region.
Created visual interactions using edit interactions to make few visual to effect data based on requirement.
Worked on manage relationships to make all tables have active relations in between fact and dimension tables.
Show More
Show Less
Description
Role : BI Developer
Environment : Power BI, SQL Server, Excel
Period : March 2019 to April 2020
Henkel is a German chemical and consumer goods company headquartered in Dusseldorf, Germany. It is a multinational company active both in the consumer and industrial sector. Founded in 1876, the company is organized into three globally operating business units (Laundry & Home Care, Beauty Care, Adhesive Technologies) and is known for brands such as Loctite, Persil, and Fa amongst others.
 Responsibilities 
Created different types of reports and dash boards using Power BI.
Created dashboards using Power BI Desktop which includes drillings, sorts etc.
Created Filters and apply conditional formatting based on user requirement.
Created scheduling the reports using Enterprise Gateway.
Created Slicer and measures and columns in Power BI Desktop.
Ensure timely delivery &quality of delivery by adhering to Quality process
Show More
Show Less
Description
Role : Power BI Developer
Environment : Power BI, SQL Server, Excel
Period : March 2018 to February 2019
Myer is a retail chain of discount stores operating in Australia. Myer has more than 130 stores Australia. The main aim of the Project is for extracting the data from different sources and transforms the data by using Integration Services transformations and loading into Data Warehouse. This is a data warehousing application made for the analysis and reporting purpose of the sales and marketing company. The dimensional modeling used in this project is star schema.
Responsibilities 
Understand Report Specification Document and designing the reports based on Report Specification document which meets the client requirements.
Understand Requirement, Analyzing Systems and Source Databases.
Experience with creating reports and dashboards using Power BI.
Connect to multiple datasets to bring all the relevant data together in one place and create reports that provide a consolidated view of the different sources.
Connected Impala Data base & SQL Server database to created Power BI reports- Matrix, Bar Charts, Line Charts, Pie Charts, Donut Chart, and Bubble and stacked Bar Chart etc.
Creating Report level apply Report, Page level filters in power bi.
Created Bookmark Pane applies to the actions on view details and Text/ Matrix Tables.
Created Data modeling, calculated fields like Periodic Calculations and Aggregate Calculations.
Created and Designing on Dashboard Formatting, Alignment, Add Images, Shapes and Reset Button
Created Dashboards apply the filters Drill through functions and created tooltip on sheet level as per requirement
Experience in Publish of Power BI reports to Power BI service.
Show More
Show Less