Supriyamahadik T.
Software Testing professional with 2 years of experience in Manual Testing (Functional testing),

Pune , India
Software Testing professional with 2 years of experience in Manual Testing (Functional testing),
2 Years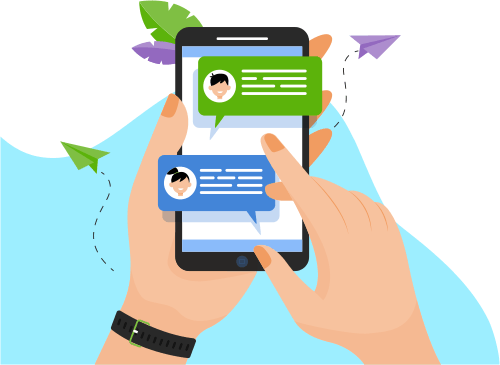 Now you can Instantly Chat with Supriyamahadik!
Skills
Web Development
Software Testing
Programming Language
Development Tools
Operating System
Database
Others
Portfolio Projects
Description
Duration January 2020 to January 2021 Technology/Tools java, Excel for writing test Cases. JIRA for Defect Management. Database: My SQL IDE: Eclipse (Neon) Description SHOWROOM MANAGEMENT: The project entitled "Bajaj Showroom" is to be developed for maintaining the show room activities like, customer maintenance, customer quotation generation, vehicle sales, customer dues maintaining for the installment customers, vehicle service and spare parts sales, Customer follow ups details, customer feedback form entry and employee details and Employee records. The system is efficient in generating reports which will help in the maintenance of the showroom easily. Responsibilities  Involved in Analyzing the functional document and attending walk through session.  Prepared Test data based on the Test scenarios Involved in executing the test cases.  Extensively worked in Black box testing including Functional, System Testing, Regression and User Acceptance testing.  Raising defects through defect tracker for bug reporting, tracking, closure and presenting defect status report.
Show More
Show Less
Description
Duration February 2021 to till date Technology/Tools Front End- Eclipse, Back End- MySQL, Tools- spring, Hibernate, Code behind- Java OS-Win.2000, XP or Win.7 Description FITNESS CLUB The application is being developed for Gym owners as well as their staff to carry out the following functionality: Register new member. Body Measurement Maintain reports of financial status of gym. - And also individual body progress. Responsibilities  Preparation test scenarios, test cases, execution, and reporting.  Performed Smoke testing on each new build.  Regression and end to end testing of an application.  Preparation of Selenium Automation Script for Website Validation.  Verification and validation of the system end to end against the requirement specifications including the issue/defect investigation etc.  Participating in daily stand ups and other client meetings.  Logging and reporting bugs in JIRA.  Responsible for testing and documenting of given module/change request (CR)  Responsible for Unit testing, smoke testing, sanity testing and regression testing.  Responsible for Web Services and API Testing (Postman)
Show More
Show Less
Company
Hospital Management System
Description
Technology Java Description Hospital management system is implemented for hole hospital. Hospital management system is an ERP suite of software modules to computerize any largescale hospital and connected medical. The main modules involved in this system are Login, Administration, Reception, Doctor, Nurse, Lab, and Stock.
Show More
Show Less