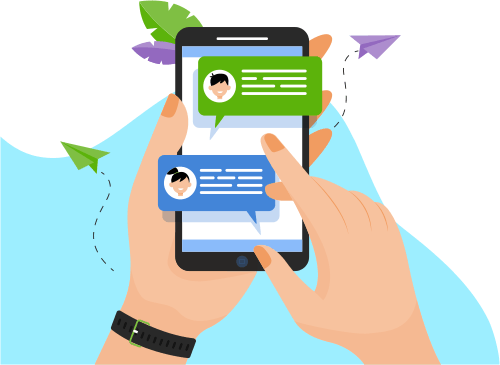 Now you can Instantly Chat with Francisco miguel!
About Me
My partners considered me technology savvy and fluid in business modeling as well as creator of strategic plans and executor. I am energetic, creative and financee. I am a professional eager to learn from others and self though. I love bui...c, creative and financee. I am a professional eager to learn from others and self though. I love building new teams & innovation through specific tactic actions. A chat with me will be professional and positive.
I want to describe one of the most challenging projects I had that made me step out of my comfort zone…
In my early days as a professional I was picked to represent a mexican team of British American Tobacco Company in its subsidiary in Switzerland. I was so young and I was the leader of a project with the main goal of the digitalization and implementation of premium quality standards in the Americas region. At that time I needed to accelerate my knowledge on digital platforms and managing skills due to this huge responsibility. The financial benefit to the company was to launch a new portfolio of high standards products increasing sales in this segment by around 10% for national and export markets.
As well I want to tell you about my experience scaling up engineering teams before…
During my journey in Sigma Alimentos I had the opportunity to lead a group of the "New Manufacturing Processes Department" from R&D to implementation on factories, passing from research labs, to pilot plants all the way to mass production. There I coordinated a team of  interns, technicians, engineers, masters and PhDs. We all were more than 30 professionals from different nationalities, from Japan to Spain.  
On the other hand, on my responsibility in Biorganix more focus on R&D services, I was Director of this business unit. I was in charge of all the processes inside the company from research to sales. My main contribution was to relaunch the business change and reorganize a team of 20 people. We transformed the business from being just a cost inside the group to a business unit that generated profits from services to third parties. During a period of time I was Director Biorganix and Director of a new business unit we created for technical support. So, in total I lead 30 experts in areas like research, engineering, management, sales, mkt, field service, etc… My challenge as a leader was to be savvy enough to lead a biotechnology company as a Manufacturing Engineer professional. In general, for me continuous learning is very important to adapt my skills and strategies to different sectors.
Finally, I would like to tell you my experience as a technology consultant. I was pleased to manage a team of 10 software engineers to implement new systems for a Logistics start-up, a current client of Amazon for last mile delivery. In addition, I was responsible for the monetization strategy of an ag-tech  startup which is similar to Linkedin but for the agribusiness. I had many challenges coordinating IT development to UX experience and sales.
I expect this brief helps to showcase more of my profile and fit to the position you have open.
Best!
Show More
Skills
Data & Analytics
Web Development
Software Engineering
E-Commerce
Operating System
Hardware
Software Testing
Database
Development Tools
Others
Graphic Design