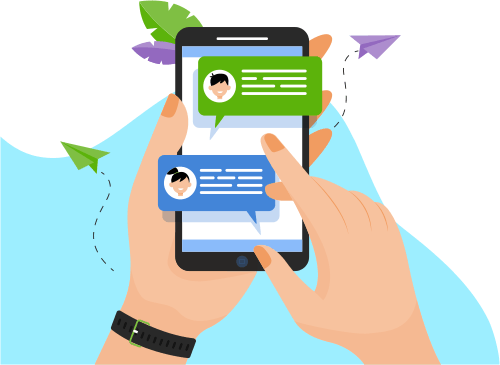 Now you can Instantly Chat with Guru harshavardhan!
About Me
Working as a Devops Engineer with 3.5 years of experience on supporting, automating, and optimizing mission critical deployments in AWS, leveraging configuration management, CI/CD, and DevOps processes.
 
...
Show More
Skills
Web Development
Development Tools
Programming Language
Operating System
Mobile Apps
Others
Software Engineering
Portfolio Projects
Description
Technology : Jenkins, Git, Docker, Ansible and Kubernetes. Designation : System Engineer Responsibilities:  Configured Jenkins CI tool using build tool Maven.  Created Jenkins CI/CD pipelines with declarative pipelines using DSL and free style jobs.  Created the Nexus repositories for upload/download artifacts, third party tools and Docker Images to the repositories.  Configured the slave nodes in Jenkins and create the users in the target servers and established the communication to all server by exchanging the keys.  Downloaded the images from public repository tag and uploaded to the private repository.  Created the docker files, build, tag and pushed images to the private docker hub.  Automation of tasks which seems to be manual and save efforts through ansible playbooks.  Created Ansible playbooks to deploy images in Kubernetes environment.  Created the Ansible roles to setup the infrastructure components across all environments.  Created service and deployments in files in Kubernetes for application deployment.  Created Docker container and deploy artifact file into Tomcat server.  Participating in grooming backlogs and retrospective meetings.  Creating change management using serviceNow ticket tool and submit for approval process.  Updating my daily activities task in project management tool JIRA.
Show More
Show Less
Description
Technology : RHEL, Docker, Jenkins, Git, Ansible, AWS Designation : System Associate Responsibilities:  Worked on Multiple AWS instances, set the security groups and AMIs.  Responsible for handling performance issues of applications deployed in AWS environment.  Setup and Managed EBS backup and recovery using Snapshot.  Responsible for performing tasks like Branching, Tagging, and Release Activities on Version Control Tools: SVN, GIT and migrated SVN into GIT.  Coordinate/assist developers with establishing and applying appropriate branching, labeling/naming conventions using GIT source control.  Integrated GIT and Maven with Jenkins to implement the continuous integration process.  Automated the Application build procedure and deployment using Jenkins and Ansible.  Setting up Jenkins master, adding the necessary Plugins and adding more slaves to support scalability and agility.  Installing docker, writing docker files, building images and maintaining the production application containers.  Installed Docker Registry for local upload and download of Docker images from Docker hub.  Automation of tasks which seems to be manual and save efforts through ansible playbooks.  Hands on Experience with configuration management tools like Ansible.  Written playbooks, roles in Ansible and Integrated the Ansible playbooks with Jenkins.  Coordinated with developers and managers to make sure that code is deployed in the production environment.  Troubleshoot tickets or issue tracking through JIRA tool.  Upgrading the tools in Development and Production environment.  If any major issues with the tools, then contacting vendors, coordinating with them and solving the issue with more priority.  Coordinating with stake holders and solving their issues.  Participating in grooming backlogs and retrospective meeting.
Show More
Show Less