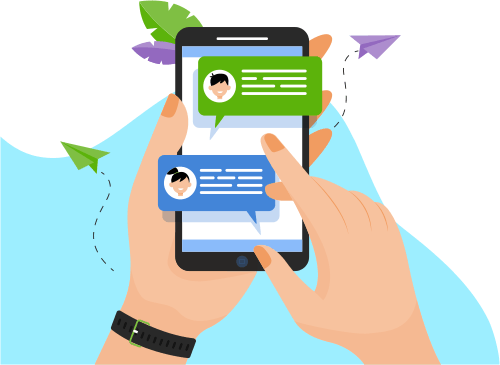 Now you can Instantly Chat with Mayur!
About Me
Total 4 Years of experience in IT /Software domain. 2 Year of experience in Production Support / Application Support as a Global Service desk L1 Support Engineer in Citi Bank. – SQL and Unix Command.
Expertise in working on Tick

...

Expertise in working on Ticketing tool (SERVICE NOW). Good Experience in L1 Support as well as how to deal with client. Have a good knowledge of ITIL processes.
2 Years of experience as a Desktop Support Engineer in Network domain.
Ability to learn new technologies, good leadership and team work skills.
Show More
Skills
Database
Networking & Security
Operating System
Others
Portfolio Projects
Company
Citi Commercial Bank
Description
Client Name: Citi Bank Project: Citi Commercial Bank Duration: From 12th Dec 2019 to 29th April 2022 (Serving Notice Period) Project Description: I am working as L1 support Service desk Engineer for Citi Commercial Bank. The primary objective of the role is to provide first stage resolution to the client. This will be achieved by Investigating the issue, diagnosing and resolved problems at the first point of contact and if the issue is out of our scope then escalating the issue to one of our 2nd line specialist teams to investigate and resolve. Throughout this process we will remain the single point of contact with the customer, maintaining ownership of the issue and acting as the main point of contact with the customer and providing timely updates and ensuring the Issue is given the correct level of priority and attention. Roles and Responsibilities: • Dealing with Incoming Issue in a professional, courteous manner and taking ownership of Issue and dealing with user to collect require data via Email or IM which is required for investigating the issue and managing them in a logical and methodical manner. • Correctly logging Incident's ticket and Request ticket, prioritizing them in line with team procedures by using Service Now ITSM portal. • Run SQL Query in IBM Mainframe Database and share output file with user or with L2 team as per client need. • Updating databased by uploading different files over IBM Mainframe. • Raised CMP request to provide access of banking application to the user as per requirement  Conducting full and through diagnostics with end users to enable first point of contact incident resolution. • Ensuring all Issue are progressed & cleared within SLA – escalating to other internal and external teams as appropriate. • Managing Issue through their entire lifecycle from the first point of contact through to resolution, proactively keeping the customer informed of progress. • Maintain and develop own knowledge base and skills to assist with first time fault resolution. • Sharing knowledge with team colleagues. Tools and Technology used: • Service Now • Knowledge of ITIL and ITSM Process workflow • SQL • Basic Unix/Linux command • IBM Mainframe • Windows • Tectia SSH Terminal • Outlook • Citi Marketplace CRM • Different types of web-based application which has Admin Access like Bottomline Portal, Proofpoint, Citi Business online Portal etc.
Show More
Show Less
Company
MBCPNL-Maharashtra Border Check Post Network Limited
Description
Client: Sadbhav Engineering Duration: From 12th Dec 2017 to 10th Dec 2019 MBCPNL Project Description: I was working in a fully computerized automatic lane control RTO border check post project with high security for checking of overloading, illegal supply, vehicle details in transports. Total 22 check posts of Maharashtra border are planned to be covered. In each site CCTV cameras are always checking the vehicles activities. Some of the cameras are used to capture the vehicle no. when a vehicle moves in lane, the LPR camera capture the image of number plate of the vehicle and send to the operator PC. also RFID readers read the tag which is pasted in the front glass of the vehicle &gives the details of vehicle. The whole system is operated in according to the weight of the vehicle. Each site is controlled from a database center, which is situated at Mumbai. All data from every site is automatically send and receive to Mumbai CCR through Optic fiber connectivity. Roles and Responsibilities: • Install, maintain & configure hardware and software systems according to company policies. • Test network and server systems to verify functionality and performance. • Troubleshooting of all LAN related problems, LAN cabling, Crimping. • Installation and basic level of troubleshooting on Desktops, Printers, Scanners. • Installation of windows Operating Systems (Win 2007, Win2010), installation and regular updating of antivirus. • Change host names of desktops, assign IP address to desktops and add the desktops in organization domain.  Troubleshoot on various devices like Network Camera, Router, Switches, LPR camera, UPS, PTZ cameras, RFID readers, AVCC Sensors etc. • Troubleshooting of IP Based Axis camera like lane camera, PTZ camera, Dome camera, LPR cameras and assign the proper IP. • Configuration of WhatsApp Gold application, by using this app we monitoring all the IP base devices within the network. • Maintain details of all the installed and non-installed devices with their serial numbers, also maintains all asset movement register. create daily check list, weekly and monthly maintenance reports, equipment inventory report and sends to Reporting manager on daily, weekly and monthly basis.
Show More
Show Less