Gibi C.
Software QA analyst with more than 4 years of experience in performing kinds of testing

Thiruvananthapuram , India
Software QA analyst with more than 4 years of experience in performing kinds of testing
4 Years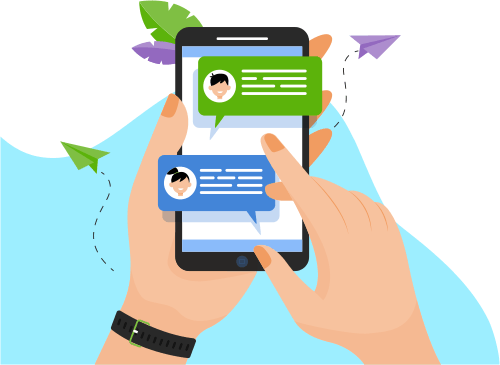 Now you can Instantly Chat with Gibi!
About Me
• Overall, 6 years of IT experience and more than 4+ years in Manual & Automation testing. • Handled projects in various domains such as Manufacturing / FMCG / Banking / Insurance. • Extensive experience in preparing the Test Plans, writing ...cturing / FMCG / Banking / Insurance. • Extensive experience in preparing the Test Plans, writing the Test Cases, execution and follow up efforts. • Having good knowledge in Agile scrum and removed all the obstacles for on-time delivery. • Experience working in Agile Environments (Scrum - Agile Testing). • Participated in API testing using the tools like Postman. • Practised in automation tool KATALON. • Knowledge of Software Development Life Cycle (SDLC) & Software Testing life cycle (STLC). • Expertise in Mobile Application Testing (iOS and Android
Show More
Skills
Web Development
Others
Software Testing
Programming Language
Operating System
Networking & Security
Software Engineering
Database
Graphic Design
Portfolio Projects
Company
DAC Transparency App (Product)
Description
• Analyzed system requirements and developed detailed Test Plan and Test Cases and Reviewing • Involved in the end-to-end testing of modules • Created tractability matrices, test and bug reports and other test related documents. Test Engineer Xilligence, Thiruvananthapuram (Feb 2021– Till Date) Offshore QA Analyst for DAC group, Toronto Project Handled System Support Engineer Continental Oils and Lubricants, Ras Al Khaimah - UAE (Sep 2018– Nov 2020) Roles & Responsibilities • Efficiently resolved technical issues concerning software installation and network connectivity. • Tracked problematic system errors by implementing various user support tracking metrics. • Patched software and installed new versions to eliminate security problems and protect data. • Broke down and evaluated user problems, using test scripts, personal expertise, and solving problems. • Testing the Company websites and Applications. • Managing Company Data base. • Preparation of Acceptance, Functional & integration test cases and Defect Report • Preparation of RTM (Requirement Traceability Metrics) • Verified the API Calls and identified the API Issues • Took a leading role in manual testing actively involved in creation of detailed test plans test cases test scenarios for different application modules according to functional requirements and business specification. • As a member of the scrum team participated in daily standup meetings, project status meetings and iteration reviews. • Utilized Azure DevOps as defect tracking tool and Project management • Work with Product Owners to define Acceptance Criteria and the Definition of Done. • Measuring and reporting test coverage across all applicable coverage dimensions • Ensuring proper use of testing tools
Show More
Show Less
Company
Service Base Projects
Description
• Tested applications compatibility on different platforms (Windows, Linux, Mac OS), browser versions (IE, Firefox, Safari and Chrome) and Mobile Devices (iOS, Android, Windows Phone) • Took an active role in static testing activities such as design review and requirements inspections to identify ambiguity and inconsistency in requirements as well as improve UI\UX Design of the product. • Responsible for conducting Smoke, Functional, UI, Regression and Adhock testing. • Participated daily scrum meetings, Refinement and sizing sessions of the user stories as part of Agile Process. • Introduced & taught Scrum, Functional testing, Performance testing, Test case management & Sprint backlog management.
Show More
Show Less