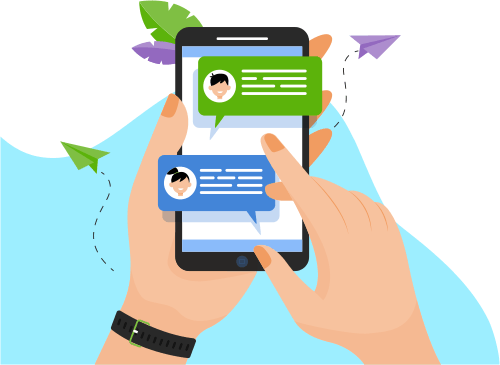 Now you can Instantly Chat with Mergu!
Skills
Web Development
Programming Language
Development Tools
Networking & Security
Operating System
Others
Mobile Apps
Database
Software Engineering
Software Testing
Graphic Design
Portfolio Projects
Company
Cigna_CSG_Support (Health Care)
Description
Projects details
Project #: 1   Cigna_CSG_Support (Health Care)
Domain               :              Health Care
Client                   :              Cigna
Duration             :              September 2019 to Present
               Role                     :              Linux
Roles and Responsibilities
Focused on automation and integration.
Contributing to the DevOps team to maintain and build out our infrastructure and servers currently operating on AWS platforms.
Involved in Create/Enhance/automate build and deployment processes for each release and backup, restore and upgrade.
Experience in creating Docker images and managing Docker registry.
Experience in orchestrating Docker containers.
deploying, configuring, managing, maintaining, a server machine using puppet.
Deployed Puppet for automated management of machine configurations.
Setup and maintain cloud-based infrastructure (AWS).
Gather customer requirements and translate the application requirements to provide AWS solutions.
Use of Shell scripting languages for Linux platforms.
Hands on experience in daily activities like Disk Management and User Management issues.     
User Administration such as adding a new user account/modifying/deleting user account and granting sudo access based on the requirement.
Hands on experience on remote tools SSH and SCP.
Providing AWS operations and deployment guidance and best practices throughout the lifecycle of a project.
Managing Backups of EBS Volumes.
As a build engineer, worked towards automating build process by writing batch scripts
Developing the utility scripts to effectively reduce the time and manual effort.
Integrated delivery (CI and CD process) Using Jenkins.
Building the source code using Subversion and Jenkins.
Build and deployment scripts according to SCM team standards and processes to QA, Performance and Production Environments.
After completing of the scripts development and process setup, execute the builds and deployments to all above environments based on weekly scheduled build.
Editing configuration and other files using editors like vi and vim. Remote system administration using tools like SSH and TELNET. Knowledge on IPTABLES Responsible to Monitoring the Daily basis jobs. If any critical issues arise, escalating to related L2 team.
Preparing the daily Fallout's (count of errors) and status reports.
Updating the daily Application Trackers (Daily Status Report) from onsite shared path.
Doing Checkout activities (To Test the Failed Scripts) on weekends as L2 team member.
Handling the Batch Monitoring.
Handling the mailbox Monitoring, identifying the issues and escalating to appropriate Cognizant onsite team.
Consolidate the monthly shift roaster.
Show More
Show Less