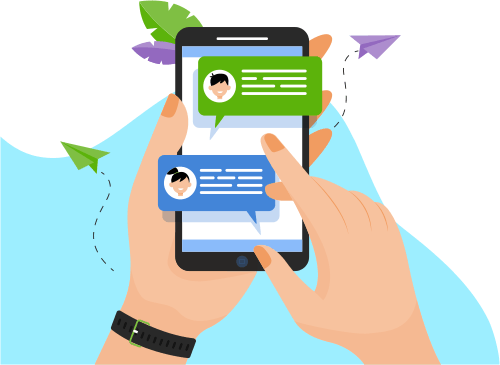 Now you can Instantly Chat with Nandkishor!
About Me
An experienced Professional in Functional, Non-Functional, Globalization, UI Testing, API Testing, Webservice Testing using SOAP UI, API Testing and Automation Testing (Selenium Web driver with JAVA). wants be associated with a progressive organiz...d Automation Testing (Selenium Web driver with JAVA). wants be associated with a progressive organization that can provide me a dynamic work sphere, which encourages creativity and keeps in touch with the latest technologies and trends in testing field.
Show More
Skills
Web Development
Software Testing
Programming Language
Database
Development Tools
Software Engineering
Operating System
Others
Graphic Design
Portfolio Projects
Company
Netflow, Domain : Telecom Domain
Description
In today's fast growing business scenario where time is money and the customer is king, Organizations feel the need to integrate their Sales and Customer Support teams with Back office Operations and Finance departments. Different departments use different application types to manage customer information. Front-office employees use CRM applications that support customer facing activities such as sales, marketing and customer service.While front-office applications have historically been developed around the idea of cross-organizational collaboration, Netflow manages every aspect of your customer interactions, provides powerful insight into the performance of your business and your staff, and drives user productivity.
Role / Job Responsibilities:  Analyzing & validating the completeness of business requirements.  Generating the Test scenarios and Test cases.  Generating Regression Test scripts by extracting the requirements that need to be tested from available documentation.  Developed Automation Test Scripts.  Creating POM (page object model) and Test classes for the framework.  Retesting defect fixes on each release build.  Performed Smoke, Functional, Retesting, Regression testing.  Performed parameterization to implement Data Driven framework.  Participated in weekly status meetings with the team, developers to discuss open issues  Identified End to End Test Scenarios, Test Cases and Test Data.  Basic Knowledge about Database and SQL.  Basic Knowledge about API Testing and States Codes.
Show More
Show Less
Company
OCTAFX , Domain – Investment Banking
Description
Description OctaFX is a multi-asset online broker best known for trading. Its provids financial products and trading platform. Users have access to tradable instruments across multiple markets.OctaFX offers the powerful Meta Trader for system. OctaFX offers competitive leverage up to 1:1000, allowing traders to increase position sizes and possible returns. Customer reviews and research show OctaFX spreads are competitive, helping to keep trading costs down. OctaFX is a global online broker, providing customer support across varies countries.
Role / Job Responsibilities:  Review requirement specification.  Understand the requirements and clarify the doubts with BA.  Responsible for Test Case Writing, Execution, Bug Tracking and Reporting.  Actively involved in Review of test Case.  Perform all dimensions of testing, including functional, nonfunctional testing.  Knowledge in Test design techniques like Equivalence Class Partitioning and Boundary value analysis.  Checking data integrity and data correctness.  Execute SQL queries to check table updates and data retrieval.  Logging the Defect in JIRA.  Ensure that all test documentation is accurate & up-to-date
Show More
Show Less