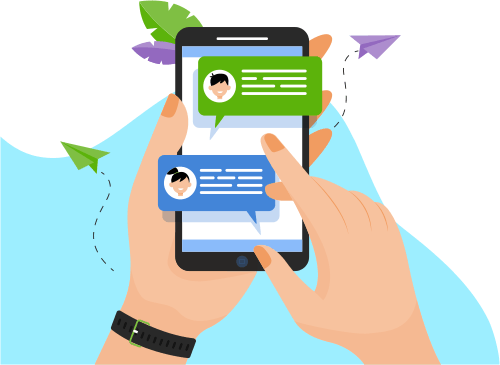 Now you can Instantly Chat with Priya!
Skills
Web Development
Software Testing
Software Engineering
Database
Development Tools
Programming Language
Others
Operating System
Graphic Design
Portfolio Projects
Company
Investment Banking and Financial Services
Description
Responsible for gathering Business Requirements, Functional Requirements and Design Documents. • Created specific Test approach, Test Plan, Test Scenarios, Test Cases, Test Data for manual testing of the functionality and Defect Summary reports, Test metrics. • Identified the test cases that needed to automate and written test scenarios, Test Cases and Test Data. • Implemented the Selenium Page Object model, Data Driven framework and Keyword driven framework. • Developed the automation scripts by using Cucumber, TestNG with Selenium Web-driver • Enhanced Test cases with Java programming features and annotations available in TestNG and Cucumber framework. • Worked on creating the pixel perfect, customizable and emailable reports in using Extent Reports, TestNG and Cucumber framework. • Conducted Data Driven Testing, cross browser testing and Parallel execution • Performed Regression testing using Selenium and other automation tools. • Involvement in Automation Environment setup using Eclipse, Java, Selenium WebDriver, Cucumber and TestNG Jars. • Extensively tested data flow between different integrated finance modules like dashboard, orders, holdings, funds and watchlist, etc. • Frequent status checks with the Team Lead to ensure timely delivery of different milestones • Daily interaction with client to resolve production issues • Prepared Project User Manual and Evidence documents for the Project • Prepared Test Cases, Requirement Traceability Matric, Test Case summary report, Test Results and UAT documents for the preimages for the project. • Documented the selenium results by using the Extent Reports and TestNG reports. • Involved in Live Projects and provided Pre-Go and Post Production support which involved in trouble shooting, fixing problems • Worked with cross-functional global stakeholders and team members
Show More
Show Less
Company
E-commerce/Retail Services
Description
Participated in collecting Functional Requirements, Data gathering and Design Documents. • Expertise in designing and developing strategic Test plans, Test Scenarios, Test Cases, Test Scripts and Test Reports for application testing • Extensive experience in Unit, Functional, System & Integration, Regression, GUI, backend/Database, browser compatibility and component testing on Windows. • Worked on testing the front-end web application for seamless and defect free User Experience • Identify Software bugs and interact with developers to resolve them • Experience in writing SQL queries for RDBMS systems like Oracle 11g for database testing. • Experience in Web Services Testing using the Postman Tool and good knowledge about Rest APIs endpoints and status codes • Good Analytical and Communication Skills and ability to work independently with minimum supervision. and perform as part of a team. Ability to work under competing deadlines in challenging and cross platform environment. • Usage of tools such as JIRA application, Share point for the project monitoring tool for work assignment etc.
Show More
Show Less