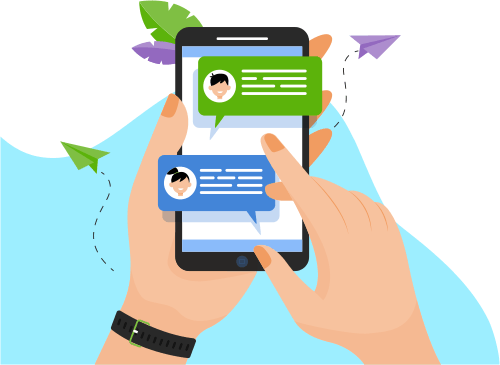 Now you can Instantly Chat with Ravindran!
About Me
Over 15 years of IT experience which includes Nine (9) years in SAP OTC as Functional Consultant specializing in Sales and Distribution and Material management modules in Automobile, Pharmaceutical, Food and OIL & GAS Industries.

...

Managed all aspects of SAP solution design through technical implementation.
Technical design expertise includes product development, testing, implementation and support of on-line systems. Strength lies in implementing integrated solutions and knowledge of varied functional areas of Sales and Distribution, Materials Management, Logistics Execution and Finance.
Good understanding of all phases of system development life cycle across Industries such as Automotive, Food, Distribution, Engineering Products.
IS OIL & GAS Downstream.
Knowledge in IS-Oil configuration for pipeline, rail, truck and book transfer mode of transports
Worked on different Types of Taxes (US Federal Excise Taxes, US state excise Taxes, Environment Fees, Pre-Paid Sales tax, Oil Spill fee, Leakage Under Storage Tax (LUST)etc.
Proficient in the use of AGILE/ASAP implementation methodology and SAP Solution Manager.
Analyze the Business Requirements, Needs and Objectives and Map them to the SAP processes, solutions and products that are being implemented.
Expert in functional analysis, Gap analysis, Business Process Re-Engineering & testing and interacted with client consulting companies for streamlining the business processes.
Three life cycle implementations Data collection, Gap Analysis, Business Blueprint, Legacy System Conversion, Realization, Testing, Final Preparation, Go-Live and Support, Training and Documentation.
Gather requirements and translate them into Functional Specifications
Experience in Europe, North America, and South Africa Sales processes.
Expertise in Implementing, Customizing, IMG Configuration, Analysis, Application Design, Testing, User Training, Support in SD module.
Knowledge in IS-Oil configuration for pipeline, rail, truck and book transfer mode of transports TSW, exchanges, Hydro carbon product management (HPM), Marketing, Accounting & pricing (MAP) and Transportation and Distribution (TD).  Order to Cash Cycle Sales contracts, orders, pricing, shipping and billing and also Procurement to pay cycle configuration Purchasing, Inventory Management and Invoice Verification of Materials Management module and work flow.
Sound knowledge and experience in integration of SD-MM, SD-FI & SD-CRM, LE Modules, Interfaces, EDI / IDOC, Functional Specs for RICEF's objects
Outbound EDI 810 Invoice, EDI856 ASN, EDI855, order confirmation, EDI404 waybill and Inbound EDI 850, purchase orders, EDI 875, multiple PO EDI945 consignment issue order, EDI824/864 message, EDI 860 PO change, EDI 753 Request for Routing Instructions, EDI 870 order status.
Debugging knowledge in ABAP.
Experience in SD Area: New Sales Order types, Order Entry, Deliveries, Invoicing, Pricing Procedures and Conditions, Creating Output Types, Output Determination, Account Groups, Condition Types, Customer Master, Material Determination, Third Party Processing, Transportation Planning, Billing, Credit Management, Business Process Automation, Customer Material Info Records, Partner Functions, Quotation Processing, Sales Order Pricing, Availability to Promise (ATP), Back Order Processing, etc.
Pricing expertise involved configuration of pricing procedure, maintaining various condition types, access sequence for these condition types, maintaining condition records, maintaining routines; Tax Determination procedures; Rebates for International, Domestic Customers and one time customers.
Involved in implementation of Order-to-Cash that involves configuration of Availability Check, Transfer of Requirements, Contracts, Schedule Line Agreement, Shipping point determination, Route Determination, Delivery, Invoice generation and Account Reconciliation
Delivery processing, Stock Transport Orders, Picking, Packing, Shipment Processing, Route Determination, Load Optimization, Carrier Payments and Warehouse Management.
Customization & Configuration of Schedule agreements, Contract Management, Shipping, Billing, Output determination.
Data Migration: Expertise in migrating and converting data from legacy system to SAP using
Show More
Skills
Web Development
Others
Software Engineering
Database
Programming Language