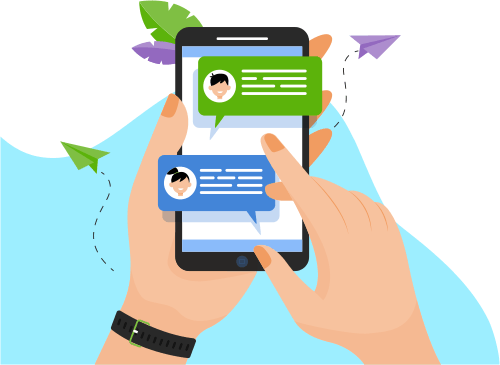 Now you can Instantly Chat with Srikanth!
About Me
Dynamic career of about 12 years that reflects pioneering experience and year-on-year success in achieving Quality Management and Software Testing in Agile and Scaled Agile frameworks and selenium testing in IT industry  Volunteered as a Scrum ...in Agile and Scaled Agile frameworks and selenium testing in IT industry  Volunteered as a Scrum Master along with Software Test Analyst responsibilities. Actively contributed to various artefacts in Program Increment planning, Iteration Planning, Backlog grooming, Daily Stand up, System Demos, Inspect & Adapt and Retrospective meetings  Extensive experience in writing and sizing User Stories, TDD and BDD  Proven track record in software testing involving requirement analysis, test plan / script / case preparation & execution, de-bugging, documentation and managing defect execution & tracking, estimation techniques and support  Exhibited excellence in developing test strategy & test plan; formulating & updating test documentation such as test scenarios, test cases, test scripts, test metrics & test project status reports  Leveraged skills in performing activities entailing Mainframe, UNIX based applications testing, automation, HP quality center, Microsoft test manager, IBM rational tools, execution of SQL queries, back-end testing/database testing, evaluation of test scenarios/traceability matrix, test cases, other  Possess domains expertise in Banking, Finance and Airlines  Comprehensive knowledge of SDLC, SOA and Web Services API Testing (SOAP UI, Postman & Database Testing), Automated Software Testing, Selenium Cucumber, PERL, UNIX, RQM and Agile Process (Scrum Model)  A forward thinking person with excellent communication skills
~ SAFe Agile 5.0 certified Practitioner, GAQM CERTIFIED SCRUM MASTER AND ISTQB Certified Tester~
Quality Management / Software Testing
***********************
Gained expertise in QA, testing and project background in multi-cultural environments;
**********************
Merit of being associated with renowned groups like Wells Fargo, Thomson Reuters, Black Knight and
AppLabs Technologies Pvt. Ltd.
S K I L L SET
~Quality Management~
~Software Testing~
~Defect Management~
~Liaison & Coordination~
~Documentation~
~Automation Testing~
P R O F I L E S U M M A R Y
 Dynamic career of about 11 years that reflects pioneering experience and
year-on-year success in achieving Quality Management and Software
Testing in Agile and Scaled Agile frameworks in IT industry
 Volunteered as a Scrum Master along with Software Test Analyst
responsibilities. Actively contributed to various artefacts in Program Increment
planning, Iteration Planning, Backlog grooming, Daily Stand up, System
Demos, Inspect & Adapt and Retrospective meetings
 Extensive experience in writing and sizing User Stories, TDD and BDD
 Proven track record in software testing involving requirement analysis, test
plan / script / case preparation & execution, de-bugging, documentation and
managing defect execution & tracking, estimation techniques and support
 Exhibited excellence in developing test strategy & test plan; formulating &
updating test documentation such as test scenarios, test cases, test scripts,
test metrics & test project status reports
 Leveraged skills in performing activities entailing Mainframe, UNIX based
applications testing, automation, HP quality center, Microsoft test manager,
IBM rational tools, execution of SQL queries, back-end testing/database
testing, evaluation of test scenarios/traceability matrix, test cases, other
 Possess domains expertise in Banking, Finance and Airlines
 Comprehensive knowledge of SDLC, SOA and Web Services API Testing
Show More
Skills
Database
Programming Language
Web Development
Software Testing
Development Tools
Operating System
Networking & Security
Software Engineering
Others