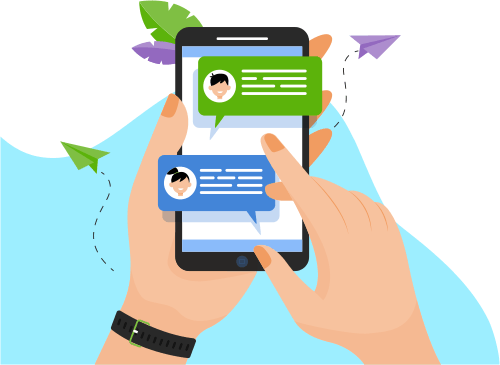 Now you can Instantly Chat with Hiral!
About Me
I like to build innovative Mobile Applications with crystal clear user-experience and eye-catching interface. I have worked as an Android developer for different companies and now I'm working individually and as I dive in more depth with the ... for different companies and now I'm working individually and as I dive in more depth with the latest technology. I started work on iOS applications too. I'm really familiar with WordPress and PHP and I'm happy to dive into learning more new technologies. I love working with new languages.
An independent professional with more than 5 years of experience in Mobile App and Web development also I'm a professional Graphic designer and SEO services and solutions to global clients. I go ahead with state-of-the-art techniques and tools in order to meet client's requirements and overcome expectations.
» Management of mobile app development projects » Managed and developed applications like ecommerce, Fitness, Taxi , Food Ordering, Music, Chat, Horoscope, Sports, Radio Streaming, Photo editing, OCR, NFC reader, Bar code Scanner, Renting House, Event management, School Management, Security and so on. » Strong understanding of the Activity, Fragment, and Service life cycle » Proficient in creating beautiful Android User Interface using Material Design concepts and the latest best practices » Expert at quickly integrating third party libraries into the application. » Developed android mobile apps that adapt to different orientations (landscape/portrait). » Expertise in application development using Android Studio Integrated Development Environment. » Strong understanding and knowledge of (OOP) Object Oriented Principles used in the Java programming language. » Capable of debugging software
Specialties: Mobile App (Android & iOS) development, Persuasive communicator and skillful negotiator
Programming Language: Swift, Objective-C, Java, Kotlin, PHP
Framework: Native, React Native, Laravel, CodeIgniter, Xcode, Shopify, WordPress, WooCommerce
Project Methodologies: Agile, Waterfall, incremental
Tools: Slack, JIRA, Bitbucket, Confluence, Trello, Basecamp, Todoist, Asana
Show More
Skills
Web Development
Programming Language
E-Commerce
Mobile Apps
Portfolio Projects
Company
https://www.tonnyrutakirwa.com/
Role
Full-Stack Developer
Description
I have developed a website with an inbuilt search, lots of filters that let users find whatever they are looking for, Mobile Responsive, Easy Navigation, SEO friendly and reliable shopping experience.
Show More
Show Less