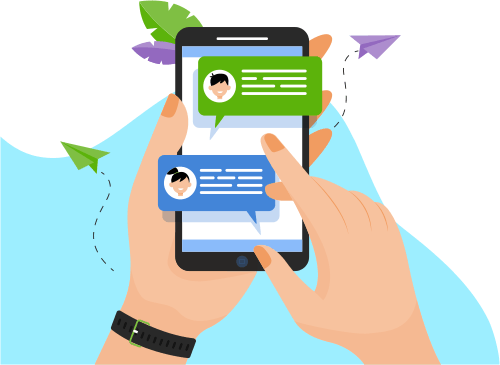 Now you can Instantly Chat with Sunilkumar!
About Me
I am Sunil Zalavadiya, with 8+ years experience dealing in following area:
IOS Application Designing and Development (Swift Expert | Objective C | React Native )
API Development& Integration / Webservices Development (JSON, XML, Soap, ...ive C | React Native )
API Development& Integration / Webservices Development (JSON, XML, Soap, REST API)
Payment Gateway integration (PayPal, Stripe, Braintree)
In-App Purchase (Apple Pay)
Completely follow Agile methodology and SDLC 
Latest iOS 12.2 | iOS 12.2 Features | Design Guideline | Graphics and UI Design
iPhone XS, XS Max and XR, iPhone X, iPhone 8 / 8 Plus etc
Understanding of Swift and Objective C both.
Home Kit | Health Kit | UIKit 
XMPP | Jabber | Openfire Protocol for Chat Integration
GPS | Apple MapKit | Google Maps |  Cocoa | Foursquare | Waze
Push Notification
Google | Facebook | Twitter | Instagram | Linkedin | Youtube | We chat API 
Core Plot | Plotting framework for OS X and iOS
Video Chat (Webrtc, Sinch) | Audio Streaming
Custom Calender | Media Gallery 
Background Download | Upload 
Google Analytics, MixPanel
iAd, AdMob, ChartBoost, Flurry
TestFlight, Crashalytics
Paging Based on Time Stamp
CoreData | SQ Lite Database | Address-book | Calendar | Mysql
Database Synchronization | Database Encryption
AFNetworking 2.3.0
xCode Story Board | Universal Story Board
Project management Tool: Trello, Asana, Basecamp
GitHub, BitBucket, Microsoft Team Services
Slack, Skype, Email for Communication
========================
Current Role & responsibilities
========================
Working in the Mobile Team Where my role is to Design and Develop Solutions for Smartphones With iOS / Android and Cross Platforms using React Native.
UI/UX Expert with web and graphic designing over 7 years experience..
Understanding and analyzing the project requirement
Storyboards creation for defining the scope of project
Designing the estimation of project
Designing the architecture and Creating Work Assignments for Co-Developers.
Implement functionality specific Test Cases & Get it tested with Mobile Application 
Testers.
Communicating With Client to Understand their Needs and helps in executing them 
in a proper way.
Getting Self-Trained in upcoming technologies in mobile eco-system and then 
Training others on Same.
Marketing strategies presentation to clients on their developed product.
If you would like high quality work with a fast turn around for a fair price, contact me.
Looking forward to work with you!
 
Show More
Skills
Mobile Apps
Programming Language
Web Development