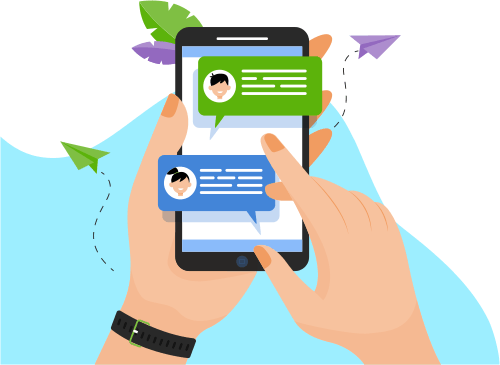 Now you can Instantly Chat with Amit!
About Me
B.Tech in Computer Science from University of Delhi and working as iOS Software Engineer at Altran

Core Skills :-

Knowledge of iOS Application Development with Objective C and Swift 4.2
Knowledge of OOPS concept.
Knowledg...S Application Development with Objective C and Swift 4.2
Knowledge of OOPS concept.
Knowledge of Multi Threading , Core Data and Socket Programming, Payment Service Integration, Apple Pay, Security Measures Implementation.
Knowledge of Data Structures and Operating Systems, MPI (Message passing interface).
Knowledge of Soap/Rest API integration and xml and json parsing in the application.
Knowledge of solidity, Blockchain , Ethereum, Hashgraph.
Knowledge of C++, Java. 
Show More
Skills
Software Engineering
Mobile Apps
Programming Language
Development Tools
Web Development
Networking & Security
Others
Software Testing
Graphic Design
Portfolio Projects
Contribute
Integration of IKEA Bahrain Country Feature in Application. Integration of Security Measures in the Application. Integration of Apple Pay in the application using Payfort as Payment Service Provider.
Description
An ecommerce application which helps the customer to purchase products online or from IKEA Saudi store. It has features like Order placing, Order Tracking, Location Based Marketing, Earning and Redeeming Loyalty Points on purchase of products, complaining about damaged, products etc
Show More
Show Less
Role
Full-Stack Developer
Contribute
End to End Application Development using Objective C and integrated third Party SDKs including Libre and CyberLink Library for Media Server. Interacted with the project team and deliver Client Demos u
Description
This Application enables you to connect your mobile device with the AIR streaming speakers of ETON. You will be able to play from local contents, USB flash drive; NAS music source or switch to Bluetooth connection or AUX input.​ ​With the Application ​youcan do Multi room Grouping, using your speaker in Mono, Left or right, or Stereo Mode. The App provides its own music player with a playlist and Equalizer. Sleep Time functionality.
Show More
Show Less