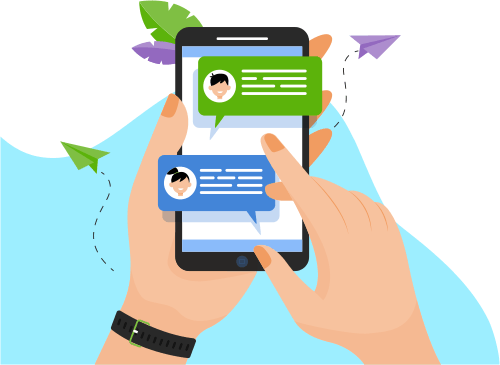 Now you can Instantly Chat with Ramesh!
About Me
Around 11 years of Diversified Experience in IT where around 7 years of extensive experience in iOS applications development and 1 year of experience in React Native and also have Experience in Profit5RM.
I am Proficient in Xcode

...

I am Proficient in Xcode 3.2, 4.2, 4.5, 4.6, 5, 9 and 10, Objective C, Swift, Cocoa Touch, React Native, C, C++ and SQLite, Coredata, Web services, XML parser.
Experience in developing mobile application using Hybrid technologies React Native.
Experience with development of UI with Interface builder as well as custom UI development.
Experience on web service integration (SOAP, REST, GraphQL, JSON, XML, Social Networking [Face-book, Twitter integration, Instagram, Linked In]).
Experience with iOS frameworks like UIKit, Foundation, MapKit, CoreLocation.
Good knowledge of iOS App Provisioning (publish applications on App store, Ad hoc distribution and In-App Purchase).
 Integrated Social SDK, Crash Analytics, Google Admob in iOS and integrated push notification using FCM and APNS
Excellent debugging and optimisation skills
Think creatively and innovate to make a difference.
Ability to work in groups as well as independently with minimal supervision.
Good Interpersonal skills, commitment, result oriented and always inclined to learn new technologies and undertake challenging tasks.
I have basic knowledge on AWS.
Having Basic knowledge on Android and React Native Development.
Show More
Skills
Mobile Apps
Others
Web Development
Programming Language
Database
Development Tools
Software Engineering