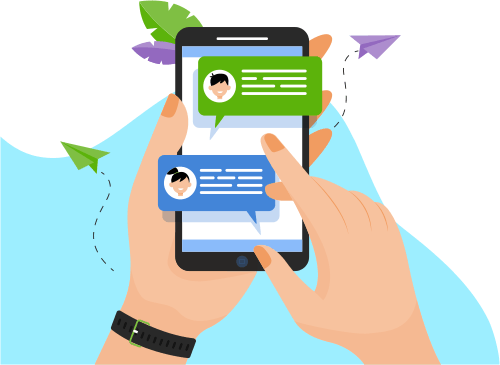 Now you can Instantly Chat with Rajashekar!
About Me
Professional Expertise:
• Over 6+ Years of experience in application development with UI with Angular 2,4,5.
• Ability to design, develop and implement high-quality code in a time manner.
• Extensively worked Sprint Methodologies...op and implement high-quality code in a time manner.
• Extensively worked Sprint Methodologies in developing Web & Desktop Application development.
• Experience with RESTful web service call integration in all projects.
• Good knowledge in Object Oriented JavaScript.
• Knowledge on using Testing Framework like Jasmine and Automation Tool Grunt.
• Ability in learning new concepts quickly, working under pressure.
• Certified Angular 2 Developer from Vskills.
Show More
Skills
Web Development
Software Testing
Others
Development Tools
Database
Programming Language
Data & Analytics
Graphic Design
Software Engineering
Portfolio Projects
Company
Anah-Bot (Hitachi Vantara)
Description
Anah-Bot is a platform to connect employees with the Administrator in an organization. With Anah-Bot, employees can communicate via Chat window (Chatbots) to get the responses as per their questionnaires. Anah-Bot - can communicate, get Utterances, provide responses, and get connected with the employees. In Admin panel, we can manage NLP applications, Intents, Utterances, Entities, and Responses; add a new user; enable or disable user accounts; Employees responsible for posting their questionnaires to get the responses in Chatbots.
Show More
Show Less
Company
Abhaya - Enabling women safety & security
Description
"PROJECT ABHAYA": supply, installation, commissioning, integration and managed services for IoT based safety and security system for women & girl child during travel using Advanced IOT & edge computing technologies to track, and manage Ignition system in the event of a panic trigger in public transport vehicles like Auto Rickshaws, etc. in a particular state.
Show More
Show Less
Description
An US based retailer survey. Migrate data from different enterprise data warehouse of each subject areas to new and developing data warehouse using pure SSIS, stored procedure and SQL agents for running jobs automatically. Dividing facts and dimensions for each orders raised by customers for viewing their products reports.
Show More
Show Less