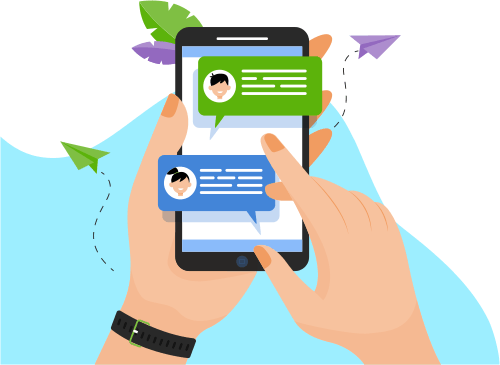 Now you can Instantly Chat with Anirudh!
About Me
I am a Computer Science graduate from India's top 10 Technical graduation college. Full-time Freelancer working for direct customers since 2017 before that I have did full time job for 8 years in India top software Organization Wipro technolog... before that I have did full time job for 8 years in India top software Organization Wipro technology and mutual mobile. I have more than 10 years experience in app development. I am Technical Architect as well for whole project which includes web app, DB, infrastructure, mobile. 
Over the last 9+ years, I have developed (250+ applications) a wide range of Native iOS using Xcode IDE and languages  (Objective-C, iO SDK, C/C++, Swift)  & Native Android applications using Android Studio IDE with language (Java OOPS concepts like Core Java, Multi-threading, Exception Handling, Inheritance, Collections API, Data Structures etc), focusing on flexible and extensible architectures 
Simultaneously developing cross platform apps using React-Native frameworks.
I am following Agile (Scrum/Sprint) methodology in SDLC. Also, I am using version control system like Bitbucket, Github and SVN. I am experienced with Project Management tools like Asana, JIRA, Confluence, RedMine and Some others and widely open to adopt any new tool for betterment and transparency. 
Providing Customer Satisfaction by offering the best quality within time frame is my main discipline and my objective is to make a positive impact on clients. I'm aiming at building highest quality apps which should be more competitive than others in the market. Equipped with most up-to-date technologies and always keep a sharp eye on the trends of markets.
I am completely dedicated my work.
I have strong expertise in the followings major area of my development :
1. Apps
✮ US healthcare industry apps (HIPAA/HL7/PHI)
✮ Social Networking Apps
✮ Chat Apps
✮ Dating Apps
✮ Health & Fitness Apps
✮ Food & Drink Apps
✮ Navigation Apps
✮ Photo Editing & Sharing Apps
✮ Photo & Video Apps
✮ Travel Apps
✮ Utility Apps 
✮Trivia Quiz Games.
✮ Interactive Book and Magazine Apps.

2. Frameworks, APIs
✮ iOS, Android
✮ Web Service ( JSON, XML, SOAP/Rest/Restful,  Parse/Firebase/Google App engine framework)
✮ In App Purchase
✮ Push Notification
✮ Facebook API, Twitter API, LinkedIn API, Google+ API
✮ Google API,GeoLocation, Instagram API, Youtube API
✮ Advertisement ( iAd, AdMob, Adwhirl, RevMob, ChartBoost, Google Ad)
✮ Flurry, Testflight
✮ MySQL, SQLite, Oracle
✮ Cocos2D, Box2D
I am and would be happy to set up a convenient time to discuss the project you have in mind and your ideas.
---- Thank you for reviewing my profile ----
                 Best Regards.
Show More
Skills
Web Development
Programming Language
Database
Others
Mobile Apps
Development Tools
Operating System
Graphic Design