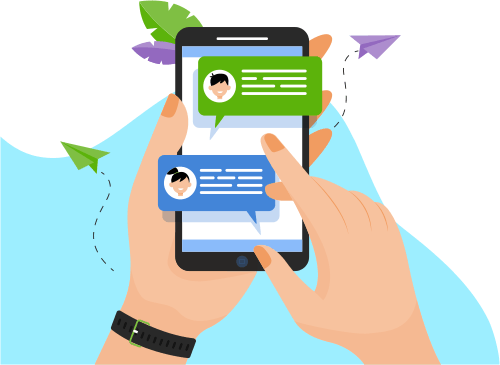 Now you can Instantly Chat with Mohan!
About Me
  Experienced in entire Software Development Life Cycle (SDLC) process with strategically designing and implementing the software, debugging, fixing      and maintaining the software.
• Expertise in MVC design architecture, Cocoa design ...ng      and maintaining the software.
• Expertise in MVC design architecture, Cocoa design patterns and concepts like delegation, Singleton, protocols and categories.
• Complete understanding of Object Oriented Features (Inheritance, Polymorphism, Abstraction and Encapsulation)
• Deep knowledge in iOS application development (iPhone/iPad) using Objective-C, UIKit, Core Location, MapKit, Cocoa Touch and Core Service Frameworks.
• Experience in design and development Core Data and SQLite mobile level applications for the iPhone/iPad.
• Strong understanding of visual design principles, able to understand the document and create HTML version for Mobile environment.
• In-depth knowledge of Automatic Reference Counting (ARC) and Manual Reference Counting(MRC)
• Good understanding of RESTful WebServices with data parsing forms such as XML and JSON, to dynamically display data on iPhone.
• Worked on various frameworks and API's including UIKit, CoreLocation, CoreGraphics, MediaPlayer, CoreData, MapKit, CoreAnimation, CloudKit.
• Experienced in using MKMapKit API for the Geo location services and using JSON web services to call external web service.
• Worked on various payment methods using Paypal SDK, Apple Pay and Stripe framework.
• Worked with CocoaPods framework for integration of 3rd party frameworks (Facebook, Twitter, Instagram, Paypal).
• Experienced in implementation and handling of Apple Push Notifications (APNS)
• Expertise in developing Universal iOS applications and experience in tuning the applications to fix Memory leaks and optimize memory allocation using     Xcode developer tool Instruments.
• Experienced in provisioning and publishing applications in App Store with working knowledge of Apple publishing procedures and App review process.
• Experience in various development methodologies like Agile development and Waterfall development.
• Proficient in source control with Git, bitbucket and sourcetree.
Show More
Skills
Web Development
Mobile Apps
Data & Analytics
Programming Language
Software Engineering
Development Tools
Others
Database
Networking & Security
Operating System
Software Testing
Graphic Design