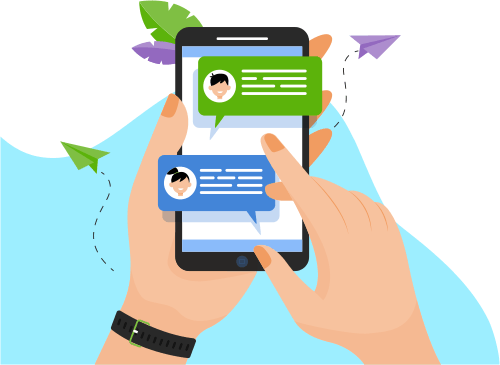 Now you can Instantly Chat with Hiren!
About Me
I am having an overall experience of 4.6+ years in iOS Mobile Application development and have worked on various projects. I take challenges as opportunities with a "Never Give-up Attitude".
I am capable o...projects. I take challenges as opportunities with a "Never Give-up Attitude".
I am capable of taking the work as a challenge in any field to comply with the ability to adapt and flexible to fit in any environment.

- Working with Foundation Framework, Core Graphics Framework, Core Animation, UIKit, Core Location, and Core Data, SQLite Database, etc.
- Working with Social networking services like FB Graph, G+, LinkedIn, Twitter.
- Working with different 3rd party libraries like Fabric SDK, AFNetworking, API HTTP, UCKeyboardAccessoryView, Google map, Apple Maps.
- Also have experience of a hybrid mobile app using ionic 4, Angular 6
- Also, have experience of Cordova based Sencha Ext js hybrid mobile app
- Also, have experience of Sencha Ext js framework
-Also, have experience of Angular 6 based Web Application 
Show More
Skills
Web Development
Programming Language
Mobile Apps
Portfolio Projects
Company
Advent CRM (Sencha Ext js - Cordova)
Description
Advent CRM is for a accounting platform has the ability to allows your team to control
process and increase efficiency. Sophisticated interfaces from all departments and
real-time data .It's sales platform has combine the quoting and selling into one application keeping
sales and F&I on the same page. Also provide the quickest, most efficient sales
process digitally.It's parts platform provides tighter inventory management by using weeks
instead of months for phase in and phase out criteria
Also provide the conversation. Call, text, and email your customer from your desk or on the
way to the office. Make the right contact to the right customer at the right time all is
available in single click .
Show More
Show Less
Company
Healthly.ai & Ez Dictate (Ezdi)
Description
This " healthly.ai " app is the tool from ezDI Inc supporting physicians to manage their
dictations. It has other features to answer queries raised by the transcription expert and physician can
respond to it quickly. Physician can also eSign the transcription with this application. It is a total solution
for Physician's dictation needs.
Show More
Show Less