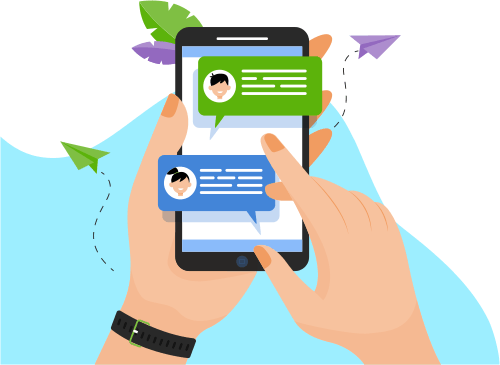 Now you can Instantly Chat with Ashok!
About Me
Total 7.3 year of experience and 5.6 Year experience in developing iOS application and osx application.
Expertise in Xcode, iOS SDK, Objective C, Swift, OSX, Storyboard, A

...

, iOS SDK, Objective C, Swift, OSX, Storyboard, Auto layout.
Experience to develop osx application.
Expertise in iOS SDK frameworks – UIKit Framework, Foundation frameworks, Core Text framework, Quartz Core frameworks and Core Graphics frameworks etc., third-party libraries and APIs, different databases SQLITE, Core Data for storing data within the app.
Expertise in MVC, MVVM and Singleton Design pattern for iOS app Development.
Expertise in Unit Testing,Code coverage,Code maintainability application.
Expertise in XML and JSON Parsing, Multithreading using both 1st part and 3rd party frameworks including NSJSONSerialization.
Implemented In-App Purchase and Apple push notification (APN).
Expertise in implementing Google Analytics for monitoring user interaction within app.
Expertise in deploying app in apple app store, creating app identifier in iTunes connect and managing all profiles and certificates in Member Center.
Design and development in house libraries like Network Manager, Graph library.
Trained in Agile SCRUM, Trello, Jira.
Familiar with repository using SVN,Git, SourceTree and Subversion.
Passionate to keep up with emerging technology & trends in iOS platform
Show More
Skills
Mobile Apps
Programming Language
Development Tools
Data & Analytics
Web Development
Others
Database
Operating System
Software Testing
Portfolio Projects
Company
PVH Digital Assistant-Calvin Klein
Description
Developed a mobile application which is used by sales associates across all the stores in PVH on a global scale. This application enables them to serve their customers better by providing them quick and relevant information about the products, which includes an aesthetic view to full assortment, color, size and availability details. Ultimately its drive better sales by improving overall customer satisfaction.
Show More
Show Less
Company
Eysight (Enterprise App)
Description
Eysight is iPad application to provide client to business solution in response of the client requirement. Its uses Business rule provided by clients. It has great user interface for client. Eysight uses different type of graphs which shows user data in graphical representation and make easy to understand results and make their business decisions.
Show More
Show Less
Description
Platini B2B is ecommerce application which provide online shopping for the Customer, Retailer, Salesperson and Warehouses.This application store all the shopping in local database as well as server. It also works in off line mode when user is not in network area.
Show More
Show Less