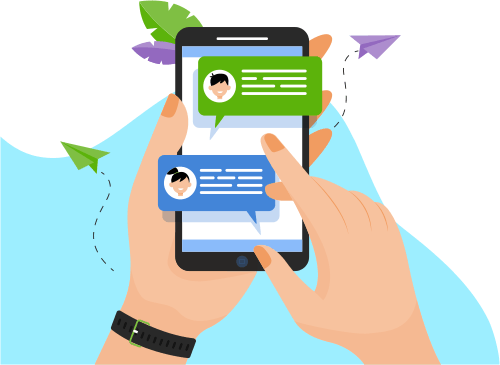 Now you can Instantly Chat with Anji!
About Me
 Having 6+ years of professional Experience in Mobile Technology, mostly in payment gateway using
Bluetooth and NFC payments, Mobile Banking services using 3D Secure payments.
 Extensive work experience on iOS apps development. Exper... services using 3D Secure payments.
 Extensive work experience on iOS apps development. Experience in architecture design and
development of enterprise mobile applications.
 I have been very lucky to develop the first mobile wallet for Mobiversa .That is the first mobile wallet
in Malaysia using MasterPass wallet integration .
 Good working Experience on Objective C, SWIFT, SDKs, SQLite , Core-data, Firebase, Remote
Config Google and Apple Maps.
 Designed and developed multiple applications that were distributed through the Apple App store.
 Rich work Experience on JSON Web services.
 Managing the application with good performance and good knowledge on memory management
issues.
 Worked expérience on social API's like Facebook, and third party API's like Google Analytics.
 Developed and implemented application designs based on MVC , Delegates and Singleton.
 Strong experience in AES-256 Encryption and Decryption.
 Experience on submitting Apps to the Apple App Store Ability to work within a defined software
development cycle.
 Good interpersonal skills, analyzing the client requirement documents and estimate the hours,
Hardworking and zeal to learn new technologies and to undertake challenging tasks.
 Strong experience on Push Notifications, In-App-Purchases, Google Ads,
 UI design implementation using both Storyboards and NIB files
 Extensive experience in designing professional User Interface applications using with the help of Auto
Layouts, Adaptive Layouts, Stack Views.
 Designed applications for all types of screen sizes and orientations.
 Engineered multiple custom animations, transitions, and UI components.
 Involved in regular design discussions and user experience sessions to provide input on UI and UX .
 Have good experience in working with project management frameworks like: Agile and Waterfall
 Proficient understanding of code versioning tools, such as Git, Bitbucket, GitLab and GitHub
 Having good experience with Jira, Trello and TRAC(Internal issue Trac system) to log, track and fix
the issues.
 Have working experience in developing app with MVC, MVVM and VIPER architectures
 Having extensive experience on Cartage and Cocoa Pod.
 Extensive experience in developing secure Web –Service calls using SSL connection.
 Having good experience on Storyboard and XIBS.
 Having good knowledge on clustering map annotations
 Having good experience on SSL Pinning .
 Having good skills with code level security.
 Having good work experience PCI DSS certificates standards for payment gateways.
 Tracking the crashes using Crashlytics and maintain our apps with a crash free ration of 99.9%.
Show More
Skills
Mobile Apps
Others
Programming Language
Development Tools
Data & Analytics
Database
Web Development
Operating System
Networking & Security
Software Engineering
Graphic Design