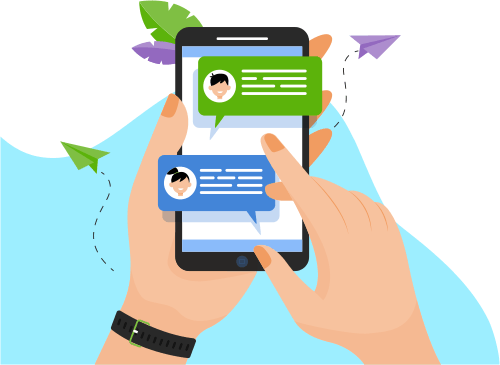 Now you can Instantly Chat with Sagar!
About Me
A Microsoft certified Software Development Professional 8+ year of experience in analysis, design and development and Migration of client/server, windows/web-based application
Hands on experience in customizing and configuration o

...

Hands on experience in customizing and configuration of Microsoft Dynamics CRM 2015 and Dynamic 365
Technology stack included C#, Asp.Net /Core /MVC, SQL Server, Oracle, PostgreSQL, Web API / Microservices, React, Node with different architecture patterns and OOPs concepts.
Experience in both web and windows application Implementation including Effective skills on implementing Workflows and plug-ins in MS CRM.
Good knowledge on using Microsoft Dynamics CRM web services.
Extensive exposure to deployment with Azure including Arm templates and CI/CD, Logic App, Azure Cognitive Services, Azure Functions.
Hands on experience in design and implementing SSRS reports using SQL Server and Fetch XML.
Hands on experience in implementing and using Power Platform: PowerApps, Power Automate, Virtual Agents.
Good understanding in Microsoft Dynamics CRM modules: Sales, Services & Marketing.
Experience in web application development a plus - .NET & Azure stack, PowerApps, Portals
Planning and Prioritization skills Good Exposure to vertical industries such as Healthcare, Insurance/Financial, Banking, Insurance.
Strong Analytic & Problem-Solving skills Passionate to troubleshoot and resolve technical and non-technical issues Excellent Communication & effective presentation skills Must be able to work as part of a team as well as individually
Ability to follow implementation, configuration, and testing tasks within project schedules.
Proficiency in writing Jscript, Fetch xml, XRM tool and Ribbon Customization.
Ability to work on manual testing and Solved issues and prepared User manuals for End User.
Worked with internal support members to resolve technical issue related to End user.
Show More
Skills
Others
Web Development
Development Tools
Software Engineering
Operating System
Programming Language