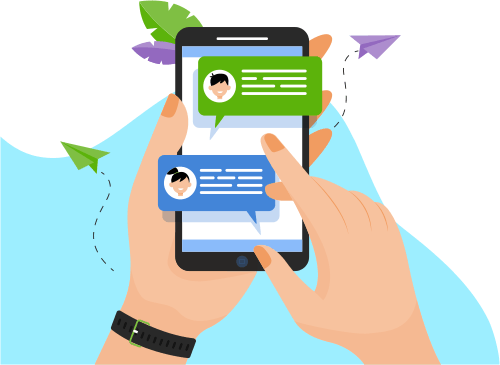 Now you can Instantly Chat with Sumanta!
About Me
With 10+ years of IT industry experience in the areas of Analysis, Designing and coding in developing Mobile applications. (6 years in Android)
Strong in-depth knowledge in Android SDK, APIs and Java....
Strong in-depth knowledge in Android SDK, APIs and Java.
Known for writing efficient, maintainable and reusable code that preserves privacy and security.
Expertise in memory management, multithreading, UI design.
Proficient in object-oriented design, problem solving, complexity analysis, and debugging.
Good interpersonal skills, commitment, result oriented, hard working with a quest and zeal to learn new technologies and undertake challenging tasks.
Provided oversight and mentorship to a small team of developers.
Proficient in developing apps that integrate with web services (REST, JSON, XML)
Experience with SQLite, My SQL DBMS.
Proficient in Android Material design.
Proficient in payment gateway integration including PayPal, PayUMoney.
Experience in Architecture pattern MVP, MVVM.
Experience with Libs like Butter Knife, Timber, Android Jetpacks (Data Binding, Live Data, Lifecycles, Navigation, Paging, Room View Model, Work Manager and Retrofit.
Experience on Google Maps API, Social networking API's like Facebook Android SDK, Twitter API.
Familiar with NodeJS, MYSQL, MongoDB.
Experience with version control tools Git.
Experience with Bug reporting tools JIRA.
Show More
Skills
Web Development
Development Tools
Mobile Apps
Graphic Design
Operating System
Database
Others