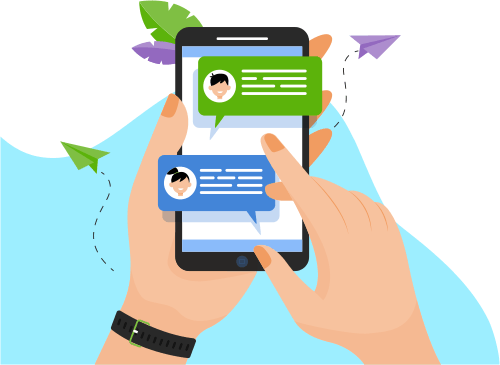 Now you can Instantly Chat with Prashant!
About Me
Career Objective
To work in a challenging position where I can utilize my expertise in technical skills, towards the development and implementation of new ideas contributing to growth of the organization.
Contributions/A...entation of new ideas contributing to growth of the organization.
Contributions/Achievements
• 3.4 years of strong professional experience in Oracle Identity & Access Manager.
• Extensive experience in Architecture, Design, Development, Testing and Integration of OIM Projects.
• Independent, resourceful and detail-oriented individual, with a proven track record of successful project deliveries in OIM domain.
Project Indus Towers IDM Migration (TCS)
Customer Indus Towers Limited (Gurgaon, India)
Period August 2016 – Present
Role : Developer /Team Lead
Description • Completed several deployments (e.g. DB migration, Assignment Effective enhancement, Bulk user modify, Custom Garbage Collection etc.) dedicated to enhance user experience and fulfill requirements.
• Deployed Actionable E-mail functionality for auto-approval of workflow requests via mails.
• Created custom Java Scheduler deployed to trigger mail to users via code for auto reconciliation of users on monthly basis.
• Developed custom flat file to meet assignment effective date requirement of the clients.
• Knowledge acquisition and understanding of the business requirements/Design.
• Preparation of Technical Design and Architecture of the Identity.
• Extensive use of OIM APIs, Approval Policies, Access Policies, Forms, Application Instances, Sandboxes, Expression Languages, Metadata
• SOA Workflows (BPEL), Custom Emails
• Provided workarounds for various Production Bugs.
• Provided mentorship to the team for identity management development.
• Developed different Schedule task for various purposes
• Developed different Event Handlers for various purposes
• Extended OOTB ICF Based Connectors
• OIM AD Integration
• OIM Exchange Integration
• Flat File Connector
• DBAT Connector
• Adapters and plugins
• ADF Customization using custom managed Beans and EL
• Complex Approval Workflow using BPEL and Workflow Policies
• Development of Event handlers, schedule task.
• Development of Notification Service
• Got Star of the Month and Star Team awards for various development done.
Tools Used: Oracle Identity Manager 11gR2PS3, Oracle Database11gR2, Weblogic 10g, Eclipse
Show More
Skills
Programming Language
Web Development
Others
Portfolio Projects
Company
TCS internal ENTSOL
Description
TCS internal training period. 
Had undergone training in Enterprise Solutions. 
Show More
Show Less