Rudra G.
Software Industry profile based in Kolkata having 2 Years of Experience with .NET, MVC skills

Kolkata , India
Software Industry profile based in Kolkata having 2 Years of Experience with .NET, MVC skills
25028.5 USD / Year
Start Date / Notice Period end date: 2019-11-10
2 Years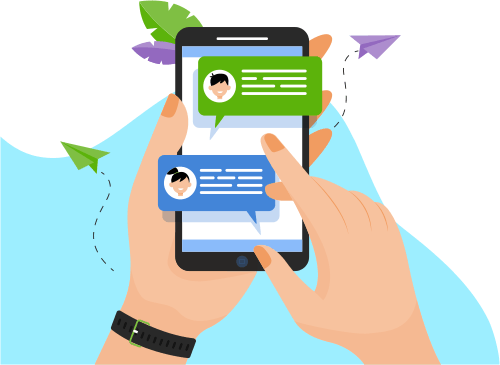 Now you can Instantly Chat with Rudra!
Skills
Web Development
Programming Language
Database
Portfolio Projects
Company
Financial Accounting Software
Contribute
Involved in Coding, Designing, listing, HTML Reporting etc.,
Description
FAS (Financial Accounting Software) is an integrated accounting system which takes care of all business needs. It incorporates powerful features for maintenance of data related to general accounting, inventory control, portfolio management, export documentation, pharmaceutical stock maintenance, sales, purchases plus other facilities. It also provides reporting of the above for MIS, accounting and taxation purposes.
FAS contain four modules Account, Sales, Purchase and Inventory. Account module consists of different Account related information like Manufacturing, Trading, and Profit and Loss. It's also have TDS calculation. Sales module contain the functionality like Single Bill against multiple challans, Sales Tax register for tracking Sales, Proforma Invoice, Invoice and Packing list for exporters, Customized Bill/Challan/Cash Memo/Order printing. Purchase module has functionality Purchase Order handling, Calculation of Purchase Tax on unregistered purchase, Flexible allocation of purchase bills, etc. Inventory module has facility for item description / item rate change on bills, Facility to handle by-products during production, Batch-wise Inventory control and Stock movement register
Show More
Show Less
Company
Payroll Accounting Software
Contribute
• Involved in Coding and Design phase. • Have implemented the user interface and web forms part of application • Used ASP.NET,SQL-statements to develop server-side data base connections • Used Java-sc
Description
Payroll Management System (PMS) is an integrated Software to keep track of the personnel pay systems. It has covered practically all the modules that a company looks for in a Payroll Accounting Software. It's a true GUI based 32 bit user friendly Software which supports Draft Mode Printing. The amazing computing speed of the software reduces computing time to a great extent.
Show More
Show Less
Company
Mrfix Mobile Sales & Services Web Portal
Contribute
• Working with the admin module creates pages for master data table. • Writing C# code for the part of the application assign to me. • Design the UI. • Writing the CSS class for the UI screen. • Tes
Description
Mrfix is a United Kingdom based mobile sales and services web portal, where vendor can create their profile and pages with their product and service for their business and customer can buy cell phone & accessories, book repair, track repair. Currently this site was developed in PHP. Client now want to convert the web portal to dot net technology. 
The Mrfixs Web Portal is a Customer Relationship Management (CRM). In these portal individual vendor can create their own profile dynamically design their pages with product and services provide by them. They can change the look and feel of their website selecting the template available in the portal.
The portal is design and develops with different module Portal Admin, Client Admin, Customer.
The Portal Admin module functionality is to accept or decline the registration process for the client.
The Client Admin module is for setup individual client website with pages mentions their product and services.
The Customer module is to create new repair request, track repair request and customer can buy new cell phone or accessories from the particular vendor website.
Show More
Show Less