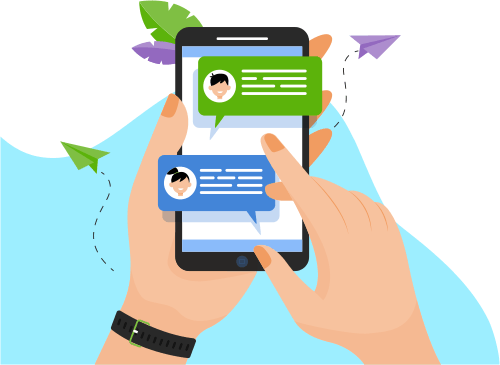 Now you can Instantly Chat with Daniel!
About Me
I am a senior android developer with 7 years of experience. 
I graduated from Vietnam National University in 2010. My major is computer science. When I was in college, I won the 3rd ACM ICPC exam. 
After graduation I make some sma...ce. When I was in college, I won the 3rd ACM ICPC exam. 
After graduation I make some small outsourcing companies. There I learned how to build a software using PHP and Java.
In 2012, I joined Viettel group, this is the biggest technology corporation in Vietnam. I am in charge of making Android software for a voice over IP project. It is a similar project like Viber or facebook messenger. This software currently has millions of users in Vietnam. Working on this project helped me learn about XMPP technology, and voice over IP. In addition, I was experienced in a working environment with hundreds of colleagues. 
In 2014 I left Viettel and joined StoryTree. This is a startup in the US. Here we built a software called SimplePrints. It is a software that helps to create and print 1 photo book from personal photos on customers' phones. Now we are proud that SimplePrints is the No. 1 software on iOS and Android for printing photo books from phones. In this project, I'm the only one building Android application. I built it from 0, and now the application has hundreds of thousands of users. In this project, I applied the MVP model to the project, wrote unit-test. I also handle complex UI issues. 
In addition, I participated in a startup project in Vietnam. It's called Chopp. It is software that helps shopping for busy people. It is a quite famous startup in Vietnam. Here I used Kotlin language to build software. I also have 1 year experience on Kotlin application here.
Show More
Skills
Web Development
Software Engineering
Programming Language
Development Tools
Others