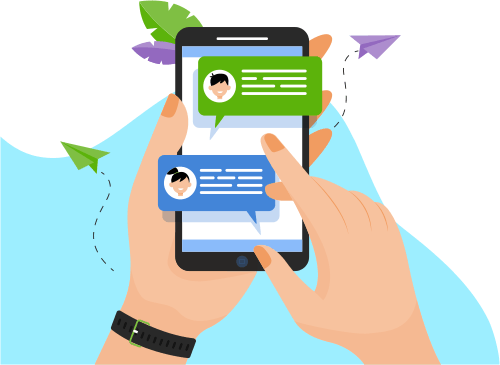 Now you can Instantly Chat with Sundar!
About Me
12 years of experience in Information Technology out of which  9+ years as sr. freelancer on Salesforce CRM Administration/Functional Consultation and  3.6 years on NetSuite CRM+ and Zoho CRM.
V

...

Very good working experience on SFDC end to end implementations, Administration, Company Setup, High level of Customization, Configuration, Data quality management and Data migrations from and to SFDC.
Customizing Dashboards, Reports, Searches, List views, Standard Objects, Custom objects, Standard and custom fields, Workflow rules and actions, Assignment rules, Validation rules etc.
Creating Custom Applications, Records, Page layouts, Email Templates, Mass Emails, Plugins and AppExchange Apps Installations and integration, CSV data imports/exports and many more in Salesforce.
Good working experience in designing custom apps as per the client requirements and/ customize the existing tools and apps.
Worked on preparing proposals, technical design, coordinate project management related activities and assign tasks to the team.
Good experience in SMS integration with CRM, bulk SMS and Whatsapp messages send to customers.
Manage multiple user roles and profiles, security controls, sharing settings, assignment rules, workflow rules and actions, etc. and provide support, train new end users on the salesforce.com application usability.
Good understanding of Apex, Visual Force Pages, Triggers, object oriented concepts, Governor Limits.
CRM Testing and maintenance; Client requirement analysis, Pre and post implementation support and troubleshooting.
Fluency and expert in Microsoft Office applications, Data quality management and migration techniques.
Very good working experience with sandbox and production deployments and change sets.
Good analytical and problem solving, good interpersonal, documentation and presentation skills.
Good leadership, management, supervision, and team building skills.
Excellent verbal and written communication skills, Team work skills with accountability and self-motivation.
Committed, result oriented, hard working with a quest and zeal to learn new technologies.
Show More
Skills
Web Development
Others
Database
E-Commerce
Networking & Security
Data & Analytics
Programming Language
Operating System
Software Engineering