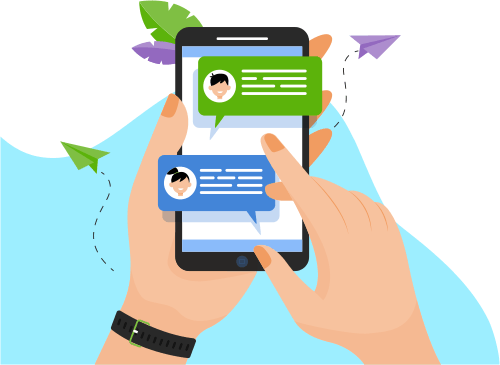 Now you can Instantly Chat with Abhishek!
About Me
I'm a software developer whose passion is coding and software development.
I love to do competitive programming. I have hands on experience in software development and team leadership.

In 2017, my team was shortlisted for the grand ...n software development and team leadership.

In 2017, my team was shortlisted for the grand finale of Smart India Hackathon 2017.
In 2013, I lead a team of 45 students as president of the team Techedge to host Dewang Mehta Memorial Inter school IT competition.

My work during internship has been acknowledged by the respective employer.
I am a team player.

Skills:
• Swift
• UI/UX
• Object Oriented Programming
• MVC
• MVVM
• Core Java
• Python
• Bootstrap
• React Native
• JavaScript
• MySQL
• Firebase
• HTML
• Cascading Style Sheets (CSS)

If you have a role I fit in, please get in touch.

You can also go through my Portfolio: https://abhishekvasudev.github.io
Show More
Skills
Mobile Apps
Web Development
Development Tools
Portfolio Projects
Company
Apple Store application
Contribute
Responsible for enhancement and maintaining existing features, creating proof of concept for new features. I was able to solve some problems that were unsolved for months using the first principle.
Description
Apple's app for their store representing apple.com. User can buy and track products. User can also book sessions or events happening in nearby Apple Stores.
Show More
Show Less