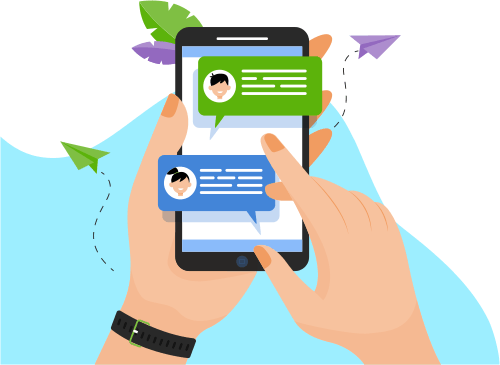 Now you can Instantly Chat with Sergio daniel!
About Me
I'm a Data Translator, but I started as a software developer for a program called GuiXT for the SAP environment, which creates custom screens for the user and automates processes.
I'm currently working as a Managerial Services Consul...or the user and automates processes.
I'm currently working as a Managerial Services Consultant in Neoris, the second largest IT Consulting Company in Latin America, and worked for Cemex in the Master Data team as a Data Analyst, helped funnel the data for the Cemex Go App from SAP, and was the scrum master of the team. I used SQL in order to verify the information sent from SAP into Azure, and created dashboards in Power BI, which helped Cemex find where to cut costs, using scitkit-learn.
The most recent project consisted on viewing the whole shipping route, since the moment the concrete truck is being loaded to the time it comes back to the plant. We had to use SQL in order to bring the right information, we used Python in order to clean the remaining data, and used scikit-learn, in order to use a forest regression, and have a better predictive model, finally we showed it through Power BI. This dashboard could help save thousands of dollars, monthly, and it was only deployed in one country,
I have a wide range of soft skills, and I'm able to easily explain what the data means, so I'm great at communicating with my group, as I did being a Scrum Master, and with other teams. I speak French fluently, studied German for three years and speak it with an intermediate skill and I also studied Chinese for three years during High School, currently I have a basic skill with this language. I am confident that with my consulting background and being a people person, I can be an excellent asset for you as I have been constantly learning each year different courses ranging from programming languages to soft skills.
Show More
Skills
Development Tools
Web Development
Database
Programming Language
Mobile Apps
Operating System
Others
Graphic Design
Portfolio Projects
Company
Cemex Go - Master Data team
Role
Analysts (Non programmer role)
Description
I worked as an analyst, I helped upload the information from SAP to Azure.
I used SQL to look up the information in Azure in order the check if the information had been indeed uploaded.
Midway through 2019 I became the team's Scrum Master (there was none before), and I used JIRA and Confluence in order to keep the track of the team and to orderly save the documentation.
Show More
Show Less
Company
Neoris - SAP-ABAP Code Review
Description
I receive the documentation of the project, I check the code and the documentation.
I upload the information onto the company Sharepoint.
I keep the compendium of all the projects our area has created, it is also uploaded onto Sharepoint.
Show More
Show Less