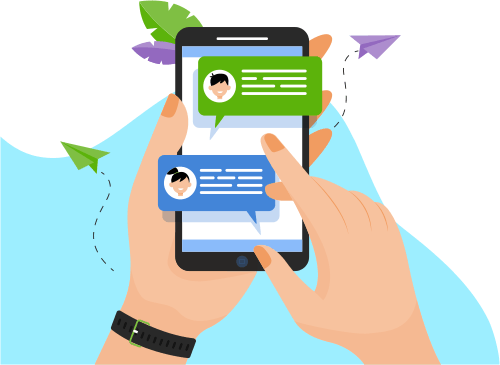 Now you can Instantly Chat with Giri!
About Me
Mr. GIRI NEMANANDHI is an information technology professional with over 7+ years in Application support, Server Support Associate & systems administration in Data Centers, Good Knowledge in configuring & managing the Active Directory Services, IIS...tration in Data Centers, Good Knowledge in configuring & managing the Active Directory Services, IIS, DHCP & DNS, ITIL.
Show More
Portfolio Projects
Description
Description: - The client is a US based insurance company offering insurance policies through local
agents and websites and over the phone to the customer. The client's IT infrastructure is
distributed between on premises and on Microsoft windows Azure cloud platform.
Responsible for monitoring, supporting & triaging applications in cloud.
Having good Exposure on ITIL process (ITSM) (Incident, change & Problem Management).
Acknowledging the alerts in given SLA's as per the contract signed with the client.
Worked on alerts triggered from Splunk, Azure Appinsights and Dynatrace.
Monitoring the cloud services instances and their health status.
Responsible for rebooting the faulty instances through the Azure portal and DevOps catalogue.
Responsible for Monitoring CPU, Memory, and uptime of the instances using various tools.
Handling the NOC calls for the production issues and resolving them without any business impact.
Creating dashboards on AZURE for Application overview.
Good knowledge on Microsoft Azure subscriptions, involved in configuring virtual machines, storage accounts & Resource groups.
Remote login in Virtual Machines to troubleshoot, monitor and deploy applications.
Managing Windows 2012 servers, troubleshooting issues and working with different support teams.
Supporting Releases after deployments completed and testing the applications is running normal.
Attending the meetings with client and knowing their requirements and acting accordingly.
Comprehensively prepared business continuity reports to ensure that applications are working as expected in the west environment.
Modifying the Splunk alerts and creating runbooks based on requirement from client.
Created various reports for high level management.
Show More
Show Less
Description
Monitoring alerts for applications like IIS, AD Services etc.
Performing initial triage on alerts and escalating them further when required.
Posting alert notification when there is an incident with impact with suitable priority levels.
Working majorly on issues such as node down, IIS app pool unavailable, Creating and sending SCOM reports to various teams who have requested them.
Creating graphs for high availability as per data available in SCOM and sending them to
Respective teams.
Working on F5 load balancer to find member servers for web applications and troubleshoot issue and working on performance-based utilizations such as processor, memory, and network and disk utilization.
Sending out Lync call invites when there is a major impact, engaging respective teams for RCA & Identification and Resolution.
Co-coordinating with various teams and technology towers for proactive monitoring.
Handling bulk issue tickets during patching and identifying various RFCs for ticket resolution.
Checking servers post patching in SCOM, working on them to identify and resolve issues.
Using hypervisors such as Hyper-V, VMware V-Center to connect and work on VMs.
Working on ILO during issues like server in hung state, RDP unreachable etc.
Working on event viewer and various logs to filter out events co-relating to issue as a part of
Troubleshooting. Providing different types of logs and dumps to team who have requested them.
Recycling IIS app pool on request or during issue. Creating Lync call summary and providing the same to Respective teams to maintain proper Tracking of issue.
Being a focal point at the center of all issue and escalating issues as per the defined Escalation
Matrix.
Supporting client by monitoring various aspects of critical infrastructure including servers and Applications, overseeing rollout of patches and software updates, providing technical assistance on request for change raised for various business requirements.
Show More
Show Less
Description
Performs on installations, setup, configuration, upgrading and maintenance of Servers & Desktops. Works with Window Server 2003 & 2008 Active Directory.
Installation of OS like Windows Server 2003, 2008, 2012, managing the scalable Networks with DHCP, DNS & TCP/IP Protocols.
Performed patching on servers with the help of Application team.
Maintaining datacenter, by monitoring the servers and storages of IBM & HP.
Maintaining the continuous improvement into the product, process, and technology through analysis, and solution design on Datacenter.
Monitoring the all application, Database & Exchange (Mail) Servers every hour. Monitoring the leased Line Status to various sites and coordinating with vendors. Working on the Windows updates, patch management & server Hardening.
Checking the temperature, servers physically as well as logging in to the servers through HMC's, & ILO Sending checklists for every hour.
Trouble shooting the servers & blades by taking remote tools like RDP, MSTSC, and VNC.
By using net vault backup tool, inserting tapes in IBM tape library. And basic knowledge on net vault Tape. Having Good knowledge in mounting the servers in racks.
Monitoring the servers & Network Devices through tools like Whatsupgold & Snapping tool.
Logging the server Issue Calls through ticketing tools like ITHD portal & Co-coordinating with vendors. Maintaining Inventory in proper IT Standards and updating devices in Inventory and sending the data weekly.
Show More
Show Less