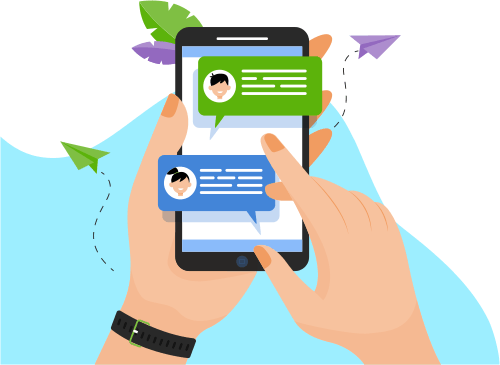 Now you can Instantly Chat with Kolla!
About Me
Having 3.0years of total IT experience in Devops and AWS.
Implemented Devops practices in an agile scrum environment.
Having Experience work with Atlassian tools like JIRA, Confluence.
...
Good understanding of Git version controlling.
Knowledge of working on various strategies for branches, merging, and rebasing etc.
Having experience in Maven build tool.
Performed end to end automation of Build and Release life cycle using Jenkins.
Experience in running Jenkins jobs in a distributed environment using master/salve.
Having experience in Jenkins pipeline projects.
Good knowledge on storage and retrieval of build artefacts (.war/.jar) using JFrog repository
Well versed in creating Groovy based pipeline scripts for Jenkins automation.
Strong knowledge in Docker containerization.
Used docker compose for creating Dev and QA environment based on client requirement.
Having experience in creating custom Docker Images using Docker file.
Having knowledge on Docker Networking.
Experience in implementing load balancing, autoscalling, and fail over scenarios using docker swarm.
Experience in configuration management using Ansible.
Created playbooks and roles for automating tasks on the remote servers.
Monitoring Production Server Health of different parameters (CPU Load, Physical Memory, Hard disk, and response time) using Nagios and New Relic.
Have experience with the Cloud, as well as DevOps automation development for Linux systems. Seeking a position in AWS/ DevOps to contribute my technical knowledge.
Experience in Cloud to design Infrastructure as a Service (IaaS) Amazon Web Services - EC2, S3, VPC, Subnets, RDS, IAM and SNS.
Creating AMIs, Snapshots, and Volumes in AWS.
Managed and supported AWS Security related issues, such IAM and S3 policies for user access.
Support for all other AWS products such as S3, RDS and Route53 (DNS).
Launching and configuring of Amazon EC2 (AWS) Cloud Servers using AMI's (Linux/Ubuntu) and configuring the servers according to client requirement.
Worked application servers like Tomcat to deploy code.
Show More
Skills
Web Development
Programming Language
Development Tools
Operating System
Mobile Apps
Software Engineering
Others
Portfolio Projects
Company
SCM Insurance Services
Description
Launching Amazon EC2 Cloud Instances using Amazon Web Services (Linux/ Ubuntu) and Configuring launched instances with respect to specific applications.
Defined AWS Security Groups which acted as virtual firewalls that controlled the traffic allowed reaching one or more AWS EC2 instances.
Configuring and Networking of Virtual Private Cloud (VPC). Written Ansible scripts to automate EC2 instances.
Implemented AWS EC2, IAM, S3, Elastic Load balancer (ELB), and Auto scaling groups and services.
Creating user accounts for the Dev/QA team using AWS IAM and Implemented Disaster recovery in AWS infrastructure.
Created alarms and Custom Dashboards for EC2 instances using Cloud Watch.
Involved working with code repositories like GIT, GitHub.
Create branches and participating in merging and Integrated Jenkins through GitHub Authentication.
Implemented continuous integration build systems (Jenkins)
Setting up CI/CD build infrastructure for building app/projects and Hands-on installing required Jenkins plug-ins.
Developing build and deployment pipelines using Jenkins, and Experienced to create War files using Maven.
Responsible for creating the Jenkins pipelines for Automation job creation.
Hands-on in writing the Docker files for building images. Containerizing applications with Docker.
Configuring the Docker containers and creating Docker Compose for different environments.   
 Creating custom images and using Docker File.    
Experience in configuring New Relic monitor tool performance on all nodes and Creating alerts for Application performance, Response time and Server Health parameters like CPU Load, Hard disk and Memory Usage.
Show More
Show Less