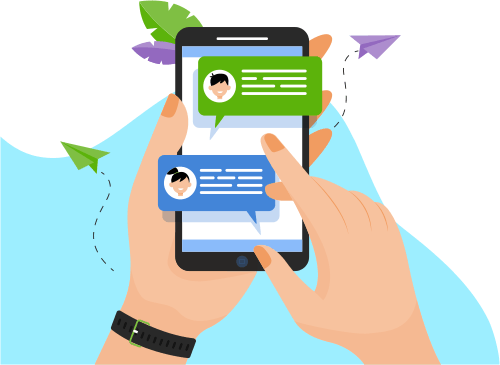 Now you can Instantly Chat with Amit!
About Me
Impacting corporate profitability, productivity, and competitive performance through skillful alignment of technical resources with enterprise operation is one of the many ways I served an instrumental role in the success of past employers for two...ation is one of the many ways I served an instrumental role in the success of past employers for two development teams ; Professional Services & Product Development. The Product Development team would design and development of new applications from the ground up, utilizing Agile technologies, to architect and design a wide range of products. The Professional Services group was responsible for custom reporting solutions, maintenance of existing applications, and development of new plug-in applications.
As an innovative, Conceptualizing and implementing strategic initiatives to propel the achievement of corporate goals and objectives drive multimillion-dollar revenue with delivering high quality technology solutions on-time to keep their focus on track and ensure they prove to be productive with software product deployments, and strategic operations.
Leveraging dynamic talents in logistical management, operational direction, resource forecasting and allocation, and regulatory compliance to enhance organizational performance, while concurrently innovating and implementing key process improvements to boost efficiency and productivity.
Demonstrating top-flight staff recruitment, training, and management talents while propelling corporate profitability and productivity through dynamic program management, problem-solving, and communication abilities.
Expert at prioritizing company needs and developing policies that allow corporate technology to sustain itself. I have extremely strong resource allocation skills as well as the ability to develop situation reports that can be used to determine the future direction of company technology.
Establishing an agile and lean processes system for distributing team's tasks and by implementing the practice of prioritizing on the basic matrices for evaluating estimation of planned per feature and reverse breakdown per person (avoid overloading); set milestones for clean-up and product optimisation, set up an Quality Plan (QP). Document updates and code check-in with clear and understandable reasons. Used these metrics for aid planning and inform decisions about process improvement, Optimized process, resource capabilities with utilization, reusability & automation. Software development managers propose a methodical approach on metrics. Aligning business and technical decisions through weekly and quarterly planning to check status, problems and fixes, special architectural issues, etc.
Team-based KPIs  such as Revenue per employee, Profit per employee, Employee billable percentage, Average task completion rate, Employee capacity enable businesses to measure project team performance to ensure that team members are optimally working together to achieve project objectives in ways that can be directly tied back to companywide goals and strategy.  KPIs must be appropriately identified, reachable and realistically measurable, as well as clearly communicated, documented and agreed upon.
Encourage them all to work as a team for better productivity, and eliminate the chances of errors, rather than wasting resources and leaving incomplete tasks.
Show More
Skills
Web Development
Development Tools
Programming Language
Database
Data & Analytics
Software Testing
Operating System
Software Engineering
Others
Graphic Design