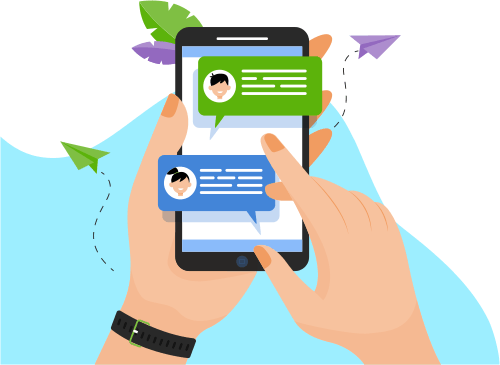 Now you can Instantly Chat with Akanksha!
About Me
Personableand astute studentwithproventimemanagementand collaboration skills developed from sporting and volunteer engagements. Strong interpersonal skills enhanced by taking part in theatre activities to develop confidence and communicationabilit...l skills enhanced by taking part in theatre activities to develop confidence and communicationabilities.Understandingofgeneral employabilityskillsandthe importanceofworkingaspartofateam,learningfro mothersanddevelopingasa professional. Looking for employment in a position that requires a dedicated, young and enthusiastic employee.
Show More
Skills
Data & Analytics
Networking & Security
Web Development
Software Testing
Others
Database
Portfolio Projects
Company
Cowrks-A great workspace based in the heart of Financial District in Hyderabad.
Description
RedBrick Offices will not let it derail your work. We have adapted our workspaces to ensure the highest degree of safety and productivity can be maintained and we look forward to welcoming you all back to work. To learn more about our product and services, you can visit our website. To know more about Covid-related initiatives, you can read our #backtowork guide here.
Show More
Show Less
Description
Rooted in the firm belief that a workspace should be about more than just deadlines and the mundane nine-to-five, 'The Skyview' is the result of a collaboration between RMZ Corp and My Home Group, that brings decades of experience and unmatched expertise together, to create a workspace that inspires, engages and facilitates creativity and productivity.
Show More
Show Less
Company
The Swosti Group of hotels
Description
With 147 luxury well -laid Rooms, Swosti Premium not only offers the maximum room inventories in Bhubaneswar City and being a pioneer of professionally managed top-end hospitality services, it offers the most luxurious and comfortable rooms. Rooms at Swosti Premium , the Bhubaneswar hotel from Swosti Group are designed in unique style. With unmatched top-of-line facilities, efficient rooms services, superior dining experience, Swosti Premium has been the choice of discerning travelers coming to the Temple-city Bhubaneswar since long.
Show More
Show Less