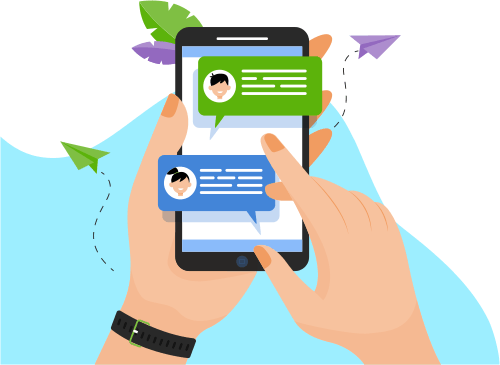 Now you can Instantly Chat with Pooja!
Skills
Web Development
Database
Others
Graphic Design
Portfolio Projects
Company
Technical Recruiter
Description
Primarily worked on Non- It positions such as Accounting analyst, Project manager, Cost Controller, Scheduler , Program Manager, Prupulsion Engineer, Administration position, Recruiter etc.
Responsible for gathering accurate detailed specifications, including salary range, delineated experience levels in multiple areas of modern software technology, gathering info about the "soft skills" the candidate would need on the projected job, and for discerning what type of environment such a candidate could be likely to be found.
Check the resume database for the relevant match if I have.
Searching online on search engines like Dice, Monster, and Career Builder.
Evaluate the resume with current assignment looking for Mandatory Skills, Must Haves & Like to Have, Would be a Plus in the resume.
Negotiate the Rate caps with consultant & taking the acknowledgements from them confirming the pay rates.
Found the profiles for companies like Denon North America, Duke Energy, Volkswagon, DTE Energy and United Launch Alliance.
Setting up time for Telephonic Tech-Check from a competent person before submitting the resume to the client.
Getting the feedback from the preferred vender submit the Contact details of the consultant and setup time for a telephonic interview or a Face-to-Face (if required).
Show More
Show Less
Company
Technical Recruiter
Description
Technical Recruiter                                                                                                                 Mar 2015 to Oct 2018
Cloudarity India Pvt. Ltd. / Systems America
Gurgaon India
Responsibilities
Provide staff augmentation for diverse IT positions involving in the placement of Software Engineers/Architects (Distributed and Mainframe), Database Architects/ Developers/ Administrators, Network/ System/ Security Engineers, Web Developers, Quality Assurance/ Test Engineers, Technical Program/ Product/ Project Managers, Development Managers, Business Analysts and SAP Modules.
Full-cycle recruiting for Permanent, Contract and Temporary roles in junior to senior positions.

Worked closely with Prefer Venders (WSG) to qualify their requirements in terms of the skill set and personalities desired to successfully perform there job Work.

Involved in cold calling to find new candidates

Experience working on US Visa Types H1B, Green Card, EAD, U.S Citizen, F1, TN Visa etc.
Worked in U.S Tax terms W2, 1099 and Corp to Corp.
Primarily get the requirements directly from preferred Vendors
Responsible for gathering accurate detailed specifications, including salary range, delineated experience levels in multiple areas of modern software technology, gathering info about the "soft skills" the candidate would need on the projected job, and for discerning what type of environment such a candidate could be likely to be found.
Check the resume database for the relevant match if I have.
Searching online on search engines like Dice, Monster, and Career Builder.
Evaluate the resume with current assignment looking for Mandatory Skills, Must Haves & Like to Have, Would be a Plus in the resume.
Negotiate the Rate caps with employer/consultant & taking the acknowledgements from them confirming the pay rates.

Found the profiles for companies like HCL America, Infosys for Apple and HCL America for Google, Pontoon for Verizon wireless, Hexaware and L&T for Apple.

Setting up time for Telephonic Tech-Check from a competent person before submitting the resume to the client.
Getting the feedback from the preferred vender submit the Contact details of the consultant and setup time for a telephonic interview or a Face-to-Face (if required)
Show More
Show Less