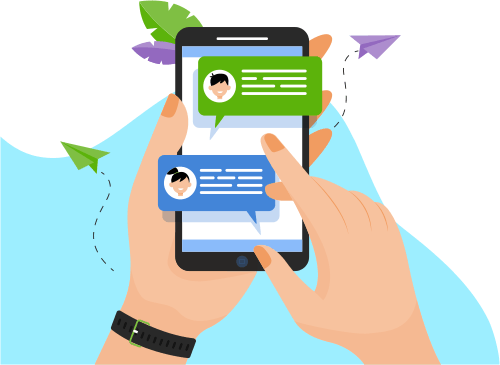 Now you can Instantly Chat with Surbhi!
About Me
~6.8 years Experienced in Sql Server Database Administrator with a demonstrated history of working in the information technology and services industry. Skilled in Performance Tuning, Oracle Database, C++, Log Shipping,HA and PL/SQL, python,Tableau...try. Skilled in Performance Tuning, Oracle Database, C++, Log Shipping,HA and PL/SQL, python,Tableau. Strong information technology professional with a Bachelor of Engineering (BE) focused in Electronics and tele - Communications Engineering from Jabalpur Engineering College.
Show More
Skills
Programming Language
Database
Web Development
Operating System
Others
Software Engineering
Development Tools
Portfolio Projects
Description
Handling MSSQL Databases for multiple Applications.

Supporting and Guiding Team with the technical issues 

All the Transition Docs Preparation

Best practices SOP creations and suggestions.

Troubleshooting SQL server issues raised by App Users.

Installation of SQL server 2019 and Data Migration activities.

Supporting 2019/2017/2016/2012 maintaining them to latest patched.

Highlighting and taking actions on Security concerns related to MSSQL estate.
Show More
Show Less
Company
Investment Banking
Description
Manage, monitor, support, maintenance of MS SQL Servers across the globe.

Exposure to Multiple service Like EC2, IAM, AMI, VPC, S3, RDS, EBS, ELB, Auto-Scaling & Cloud Watch.

Perform daily database administrative tasks via Events, Incident, Change, Problems, and MIMs.

Database backup/restore using tools:  SSMS, TSM and TDP.

Database refresh activities from PROD to Dev/UAT/Test and vice-versa.

Review job executions; perform daily, weekly and monthly database maintenance tasks.

Analyze statistical data from database environments and provide periodical reports to support groups and management.

Decision making to perform shrinking and truncating database files when necessary.

Validate the performance of new objects and release to production environment.

Create logins, users and grant, remove and change permissions on SQL instance and database.

Monitor database performance and maintain production availability and stability.

Support weekend change controls and scheduled maintenance for installing, configuring and upgrading Hotfixes and Service Packs.

Identify and optimize inefficient queries.

Refine and automate recurring operational database issues.

Troubleshoot runtime and configuration issues in SQL Server.

Manage, support  Failover Clustering, Replication, Database Mirroring and Log Shipping.

Perform changes in database or instance while adhering strictly to ITIL process.

Database migration and up gradation.

Protect data and ensure security best practices are followed.

Troubleshooting skills that involve reviewing of application, system and SQL server logs.

Formulate documents and monitors policies, procedures and SOPs related to database management.

Complies with security and emergency procedures regulations.

Complies with internal regulations and work procedures related to the job.

SQL patching using internal tool : HPDMA

Perform health checks after windows patching.

Involve in daily and weekly calls with users.

24x7 support.
Show More
Show Less
Description
Installing SQL Server over Servers

Database Backup/Restore

Maintaining the Databases

Managing Securities

Resolving issues in DWH environment ie. Data loading issues on ETL environment and have basic knowledge of SSIS and SSRS i.e., providing access on cubes worked with Apps Team to assist them in issues.

Table Design, Index Design, Performance Tuning and Query Optimization.

Job Scheduling and troubleshooting job failures.

Configuring alerts to receive notification on mail i.e., jobs fail alerts, Data growth alerts etc.  

Resolve other SQL server issues

Using SQL Server Profiler and other tools for trace analysis.

Designing Replication/Mirroring

Data Migration

Import/Export from Various sources to SQL

Managing and monitoring Disk space before they run out of capacity.

Maintaining DTS packages

Tuning Databases

Resolve Performance Issues

Worked on SQL Active/Active and Active/Passive clusters

Monitoring and resolving the CPU usage, IO statistics, and Memory usage to identify any OS level performance killers
Show More
Show Less