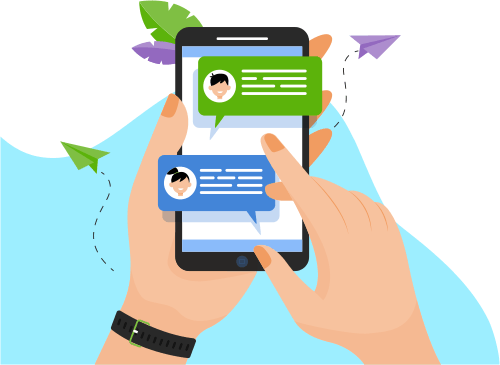 Now you can Instantly Chat with Venugopal!
About Me
Having 3.1 years of experience on Xamarin, Xamarin forms, Xamarin Android, Xamarin IOS apps Development
Experienced in developing mobile applications for Xamarin Forms, Xamarin Android, Xamarin IOS apps

...

Excellent skills in design patterns [MVVM]
Highly skilled in developing and designing modules or views
Proficient in developing UI and themes
Adept at using local storage [offline capability]: SQLite
Skilled in developing reusable core framework
Good knowledge of Rest services and WCF services
Skilled in the use of version control tool like SVN, GIT
Proficient with parsers like Newton soft parser, XML parser and Custom
Proficient with Google analytics
Expert in implementing scan bar code, customized controls and customized pop ups
Good Knowledge on Newton soft, SQLite components.
Good experience and All projects using JIRA tool, Agile methodology.
Show More
Skills
Web Development
Development Tools
Others
Programming Language
Operating System
Mobile Apps
Database
Graphic Design
Portfolio Projects
Description
                         Cold storage is mobile app which is aimed at providing fuss-free grocery shopping on thego. This app  helps shoppers get updates on weekly specials at Cold Storage supermarket, or locate the nearest Cold Storage supermarket.Note: Using Wcf Servies Getting Total Data from server and upload data to the server
Show More
Show Less
Description
                      POP Execution project's main criteria are to enable consumer goods companies to win where it matters       most: at point-of-purchase!
                  POP Execution project is the Business applications developed in Windows phone mango. This application is main aim to the Download the POPs in the server every day. then user Every day downloads the POPs and using the POPs that related maps. and POP Execution is  like couriers, This POP Execution is the all pages dynamically and this application can contain business division and every business divisions can contain some sub divisions and every sub divisions can contain some questions and parameters using the Expander control and All Question user can select the Answers and all changes save in the isolated storage they submit to the server.POP Execution extra using the Calculator and Progresbar.popexection all data  save in isolated storage at and submit to the sever. then delete last one month back data in isolated storage. in this application user choose photo's all photo's save in isolated storage and submit to the server and user click the system reset then Isolated storage copy to the TempDB then that TempDB submit to the sever .POP execution application contains so many popups like when user click the calculator ,change the password and  photo's downloaded
Show More
Show Less