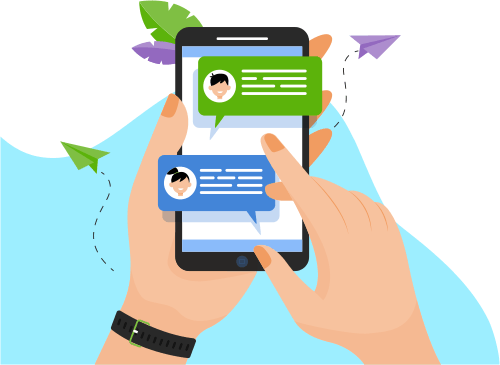 Now you can Instantly Chat with Faheem!
About Me
Data Analyst with 3+ years of experience in interpreting and analysing data
to drive successful business solutions. Experienced in data analysis and
creating deliver insights and implement action-oriented with complex data
management, ...s and
creating deliver insights and implement action-oriented with complex data
management, reporting and visualization.
Core Competency:
Strong Programming, MIS reporting, KPI metric design and drill down
dashboard making, Automation, Customer Analytics, Churn and Retention
Analysis, CLM, Product Marketing Cross sell – Up sell
Technical Skills:
Programming and
Automation
SQL, Python, SAS
Reporting and Visualization
Excel Base & Advanced and Tableau
Show More
Skills
Software Testing
Data & Analytics
Database
Programming Language
Others
Development Tools
Web Development
Graphic Design
Portfolio Projects
Company
Banking Credit Risk
Role
Analysts (Non programmer role)
Description
Responsibility:
Includes managing operational and transactional data to be gathered,
manipulated and analyzed the insights to be presented timely for decision
support.
DBMS and Automation using Programming Applications like SAS, SQL and
Excel:
1. Create multiple source data collection to the master DataMart from
facility file to the application file to the customer master and the
industry mapping to the decision masters
2. Design complex data model from reading data from daily to the
history appending using manipulation to the calculated, derived and
manipulative field before considering for daily analysis and reporting
3. Automate end to end process using SAS Base and SAS Macro into
both SAS Studio and SAS EG
4. SQL procedures
Analysis and Reporting using advanced data visualization Applications like
Excel and Tableau:
1. Prepare Business MIS reports in daily, weekly and monthly basis on
account origination to various insights like total application vs
approved and booked. Performance tracking over branch, vendor,
channels and customer types with customer credential mapping for
decision support as bureau to credit history from source information.
2. Prepare automated reporting and performance tracking to 70% of
regular work. Support 20-30% in Ad-Hoc Analysis and Streamlining
projects from traditional approach to advance using business
applications like Excel reporting to Tableau advanced data
visualization and story-telling.
3. Complete ownership management from stakeholder interaction to
project deployment and sign-off status
4. Develop Threshold strategy building from customer analytics to
operation optimization process. Regular insights on various
campaign management success measurements
5. Work across digital marketing platform and try to promote operation
cost optimization compared to capacity planning and success inline.
Prepare reporting and insights for both secured and un-secured portfolio
across region. Provide data insights and prepare competitive landscape for
revenue optimization strategy building
 Design data model to map transactional data from account
origination to performance tracking.
 Prepare periodic application funnel reporting from data of
application to decision date and prepare KPIs on approval rate to be
booked rate to cancelled and declined rate.
 Prepare channel wise performance for application origination to
good vs bad ratio and provide region specific business snapshot for
YTD vs LYTD and MTD vs LMTD account origination.
 Prepare exception analysis report – exceptionally approved
application and tracking performance over the period.
 Design account performance DataMart to track internal MI on
monthly basis business snapshot to present number active account
volume and balance ( New vs existing ) , default vs non-default base
volume and balance, default by delinquency bucket Current to X to
X+1 to X+2 to X+3 to X+4 to X+5 and CO both volume and balance,
Roll rate vs flow rate, Cured vs Improved vs un-cured rate, CO vs
Loss rate, BCR etc.
 Prepare revenue impact and collection strategy reporting over
default based, account receivable vs account payable, pay off and
pay down
 Prepare capacity planning over risk associated to default account
base by each portfolio and prepare strategy for collection by
assigning collector code to indicate high risk, low risk and medium
risk segmentation
 Work on ad-hoc analysis and reporting on portfolio performance and
identifying revenue enhancement strategy building for customer
retention plan by each portfolio
 Ad-hoc analysis and support on customer buying behaviour study
and periodic product marketing strategy building
Show More
Show Less
Role
Analysts (Non programmer role)
Description
Responsibility for conducting analysis that will lead to strategic insights and
develop identify actionable profit-based marketing opportunities through
customer analysis and data driven insights. This role work closely across key
functional business areas to deploy analytical insights and strategies around
acquisition, EMOB, lifecycle, cross-sell and retention-based strategies.
Analysis based on ROI-focused and will be responsible for influencing
strategy, segmentation, campaign execution, targeting and optimizing
marketing investment.
 Utilizing various data systems, extracts raw data from reporting system
and conducts in-depth analysis on customer product flow. Consults with
internal business partners or external clients to present data and
recommends actions to assist client with meeting business objectives
 Expertise in one or more of the following areas: Price elasticity, price
optimization, promotions, Customer segmentation,Optimization analytics to develop whatif
scenario planning, Supply chain/inventory/logistics management or
Direct marketing/CRM.
Show More
Show Less