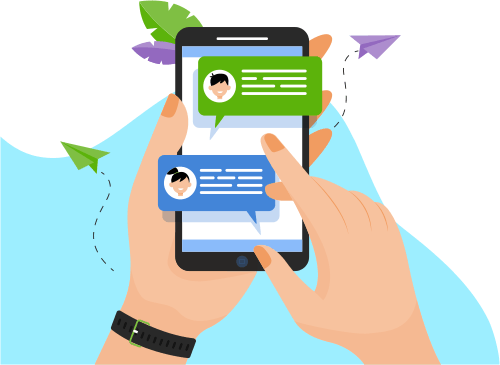 Now you can Instantly Chat with Nand!
About Me
Sincere and result oriented professional with Experience of 6+ years of software development, Technical support(L1/L2) ,web development in the industry  Strong proficiency with java , JavaScript and knowledge of *Node.js *and frameworks/Librari...stry  Strong proficiency with java , JavaScript and knowledge of *Node.js *and frameworks/Libraries (e.g. Angular, bootstrap, react , html , css)  Having good working experience knowledge on Spring MVC implementation Spring Framework.  Having knowledge on Apache Kafka for processing stream of data
Show More
Skills
Web Development
Data & Analytics
Database
Others
Programming Language
Operating System
Graphic Design
Software Engineering
Software Testing
Portfolio Projects
Company
Bus Information System (BIS )
Description
The main aim of Bus Information System (BIS ) is to ease the process of keeping records of , bus owners and manage their buses and the drivers or the conductors. We aim to demonstrate the use of create, read, update and delete MongoDB repository operations through this project. This project starts by adding bus owner information and listed their buses to provide info about buses to user and can search their root and check the availability of buses and also get contact no of their manager's .
Show More
Show Less
Company
MAIL POST SERVISE (MPS)
Company
Static Website With Some Dynamic Features