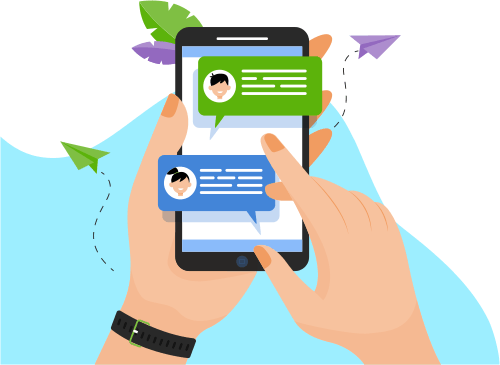 Now you can Instantly Chat with Ajaykumar!
About Me
➥ I am Ajay Vavdiya, having more than 5+ years of experience in developing top-notch products catering to both web development and mobile applications development in various domains. I'm a full-stack Web developer and Mobile developer with m...tions development in various domains. I'm a full-stack Web developer and Mobile developer with many years of experience. I can help with Website Development, Mobile development, Web Design, Maintenance, Enhancement, Troubleshooting.

I've supreme expertise working on below technologies::-

➥ Laravel, CakePHP, CorePHP, Wordpress, Codeigniter, Magento.
➥ Ionic, Angular, AngularJS, JavaScript, MongoDB.
➥ Bootstrap, HTML5, CSS3/SCSS, JQuery, AJAX, Responsive Design.

➥ I love new challenges and learn new technologies very quickly if needed. Personally, I am very much comfortable with developing a web system from scratch rather than working on the existing system.

➥ I have executed many national and international projects for my client and freelancers, I have good written and verbal communications skill in English. I am a strong person with excellent motivation skills and a record of delivering projects that are on schedule and within the scope of requirements. There is one thing which I will never tell you out loud because I think it just goes without saying - your satisfaction is guaranteed.
Show More
Skills
Web Development
Others
Programming Language
Database
Portfolio Projects
Description
• MyClassCampus is a product-based ERP company. This product covers all universities, schools, company for many modules like hrms, institute management, hostel management, online examination, live streaming classroom, etc.
• I learned Microservice, Queue, Jobs, MongoDB, AWS S3 Service, code reusability code compilation, code debugs techniques, code improvement, code optimization, and many more things.
• I like one thing about the product-based company they always believe to discuss new ideas, improvement, and execution is a very important thing for any new functionality and existing features.
Show More
Show Less
Company
Shree Ambe Export
Role
Full-Stack Developer
Description
Developed product for client Diamond selling all over the Globe and integrated 3rd party API services to add products of other companies stocks and also manage own diamond stocks.
Show More
Show Less
Description
=> Finance projects
- customer help to open sharemarket account and they help to invest money.
- Customers want loans than provided with loan calculation and interest rate dynamic calculators added.
SIP calculator, home loan calculator, and many more.
Show More
Show Less