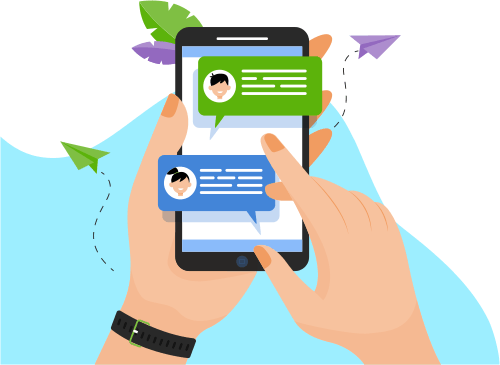 Now you can Instantly Chat with Hamza!
About Me
Hi, My name is Hamza Saddique. I am new at up-work. I Have 2 years of work experience in lead generation.
The key strengths that I possess for success include but are not limited to B2B Lead Generation, LinkedIn Management, LinkedIn Market...for success include but are not limited to B2B Lead Generation, LinkedIn Management, LinkedIn Marketing Strategy, LinkedIn Research, Email handling, Link Building, Leads Building, Data Scraping, Data Mining, Data Entry, Admin Support, Facebook advertising, Instagram Advertising.
My passion is to talk to different nationalities over the phone, because not only do I learn from them, it makes me happy to assist them in whatever ways I can do, such as providing them good and quality customer service.
Now, I'm with Virtual Workforce Professionals as an Appointment setter, Telemarketer, and Also good Closer. I will totally give my full commitment to whatever task is given to me, and I will always see to it that "hard work" is the key to my success.
My Skills & Expertise:
Critical Thinking | Detail Oriented | Proactive | Quick Learner Specializing in:
✅Facebook Advertising
✅Instagram Advertising
✅Linkedin Advertising
✅Lead Generation
✅Web Research
✅LinkedIn Sourcer
✅Online Research
✅Media Research
✅Contact List Building
✅Database Management
✅Subscription Management
✅Google Spreadsheets
✅Email Support Management Email Validation.
I'm also well versed with the marketing terms, Email Outreach, and familiar with the tools like Google Docs, MS Excel, MS Word, LinkedIn Sales Navigator, lead IQ, etc.
I create visual concepts, by using computer software, to communicate ideas that inspire, inform, or captivate consumers. They develop the overall layout and production design for advertisements, brochures, magazines, flyers, Visiting Cards, and corporate reports.
I mostly use these software:
1- Figma
2- Adobe Photoshop
3- Filmora*
Designing And Features Aspect Ratio | Compositing | Compression | Crop Factor | Cut-in (Insert Shot) | Lower Third | Tilts | Intro & outro | Audio insert and can also make an attractive thumbnail for youtube.
If you need all these congrats you are in the right place and I'd like to help you.
Feel free to contact me to discuss your project, and happy to give you a free trial to give quality work.
If you need all these so Congrats you are in the right place and I'd love to help!
Show More
Skills
Programming Language
Web Development
Others
Graphic Design