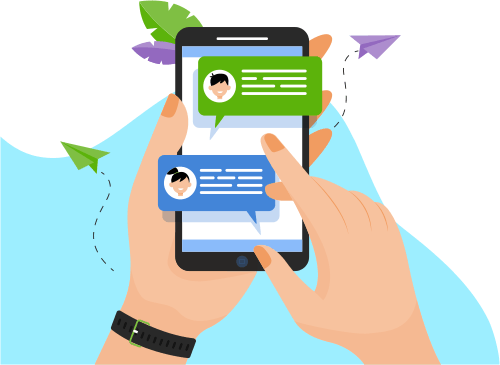 Now you can Instantly Chat with Diego!
About Me
Bilingual professional (Portuguese & English) holding a BSc in Information Systems and possessing in excess of 10 years experience in the fields of Senior DevOps Engineering, system engineering and the provision of exceptional support to IT peers,... Senior DevOps Engineering, system engineering and the provision of exceptional support to IT peers, counterparts and clients alike. Versed in technologies such as Kubernetes, Docker, AWS, CI/CD and GitOps as well as possessing core strengths in the divisions of project implementation, translating requirements into feasible solutions and collaborating effectively with cross functional teams to deliver and exceed expectations. Currently seeking new challenges and opportunities within an international team. Willing and able for remote working opportunities as well as relocation.
Show More
Skills
Development Tools
Programming Language
Web Development
Database
Mobile Apps
Others
Software Engineering
E-Commerce
Portfolio Projects
Description
Participated in a large scale project for a trusted Tourism client in Brazil. The project consisted of a principal product which was an API used for e-commerces to validate the price and availability of flight tickets. The challenge with this environment was to scale the API application on AWS within tight timeframes and constraints. Successfully delivered results in the capacity of DevOps Consultant; collaborating with the teams involved, identifying challenges and offering feasible solutions, which resulted in the migration of first the DEV environment to the new AWS environment using Terraform, Helm to create the environment, EKS Kubernetes to support the application and then Jenkins to create the pipeline that  included all the CI/CD process and finally the automatized test with the QA team. The results ensured a successful move to this new environment and a reduction timescale from 15 minutes to 15 seconds.
Show More
Show Less
Description
Participated in a migration project; facilitated the decision to update the software to Kubernetes, which offered greater scalability, flexibility for the Developers and clients alike and a reduction in the cost to support these environments.
Show More
Show Less
Company
Sherpany - Migration
Description
The Kubernetes environment was created in the bare metal environment, was used terraform to create the new virtual machines, and ansible with Kubespray to deploy the Kubernetes cluster and the tools like ArgoCD, keycloak, haproxy, Prometheus, Grafana,..
Show More
Show Less