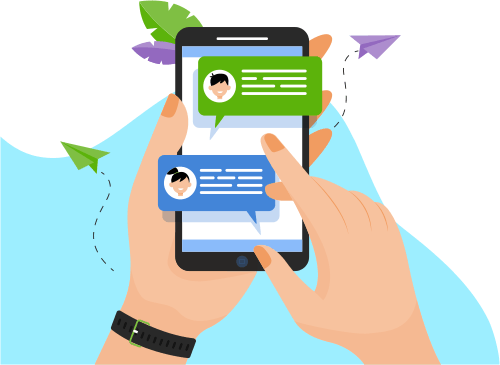 Now you can Instantly Chat with Mehboob!
About Me
Throughout my career, I have contributed to positive business
results through effective organisation, prioritisation and follow-
through of key organisational projects. My strengths and
qualifications are an ideal match for the...h of key organisational projects. My strengths and
qualifications are an ideal match for the software Developer iOS
requirements and will bring immediate value to your organisation
My B-Tech in Computer science along with 4 years of work
experience in Software Development, has prepared me to be a
successful software Developer iOS. In my previous organisation i
have been part of 15 -16 projects in which I have handled 4 project
all alone and deployed them successfully, And have managed
clients and small teams. And i have also worked closely with client
in parts of the world. Once you have reviewed my qualifications, I'd
love to tell you more about my background.
This opportunity is especially exciting as my professional goals
align with your mission and values. Further, my collaboration,
problem-solving and teamwork abilities will serve to support your
continued organisational efforts.
Show More
Skills
Software Engineering
Others
Web Development
Mobile Apps
Development Tools
Programming Language
Software Testing
Operating System
Database
Portfolio Projects
Company
EZRide (Singapore) carpooling applications
Description
EZRide(Car pooling) - the latest, most practical, economical, and friendly ride sharing service application for Singapore. Lowest fare for Passengers, Optimal Cash flow per trip for Drivers.
It provides the drive a optimazed grouping of availabe and most feasable pessangers near by driver
It uses Core Location, Map-Kit, Core Animations, driver live location tracking, chatting, Push-notifications
Show More
Show Less
Description
My Perfect Trainer (MPT) is an app designed to connect personal trainers and clients by providing an interactive and informative platform.
MPT is the go-to platform for fitness trainers, classes, and clients. By providing an easily accessible space for interaction, we will build a community of professionals interacting with a wide variety of clients that feel free to learn, grow and expand their fitness on their terms.
 
It uses CoreLoaction, MapKit, Social Login, chatting, PushNotifications, Paymentgateway(Stripe), Events, Calenders, reminders URL
Show More
Show Less
Description
Cruise Finder™ by iCruise.com is one of the most comprehensive cruise vacation-planning apps in the travel industry. This award-winning cruise app app provides detailed cruise information on 32 different cruise lines, 310 ships including staterooms photos and deck plans, 25 destinations, and 25,000+ itineraries complete with route maps. Best of all, this is a Free App!
IT uses Objective C, Bridging for swift, Core Data, Apis and, parsing, Alamofire, Animations, mapping of seats/cabins  in cruise with respect to the image of cruise
Show More
Show Less