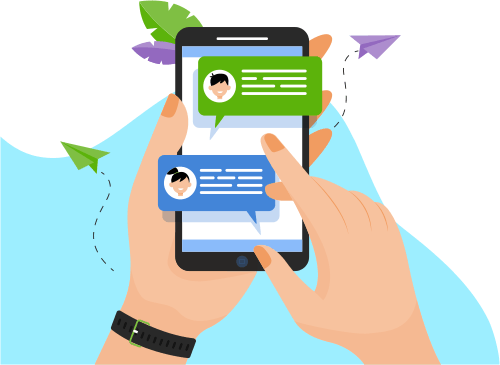 Now you can Instantly Chat with Gurrala!
About Me
Programmer Analyst at Cognizant, Chennai from July 2020 to till date IT Professional with 2 years of experience as an automation engineer and support analyst in the design, development, implementation, and testing of client-server web applications...rt analyst in the design, development, implementation, and testing of client-server web applications using Java technologies with My SQL database. Expertise in Automation Testing Tools like Tosca, Selenium, Cucumber, and Jira. Experience in Continous Integration Tools like Maven and Jenkins Expertise in POSTMAN Tool for automating API testing. Experience in Software Development Life Cycle (SDLC) with includes requirement analysis, estimation, design, coding, testing, implementation, maintenance with methodologies like Waterfall Model Expertise in design and development of web-based applications using Java, SQL. Expertise in core java technologies like OOPS, Collections, and Exception handling. Expertise in client-side technologies such as HTML, CSS, and Javascript Experience with database MySQL with creating tables, views, stored procedures, and functions Experience in working alongside Testers, SME's& BA's and customers Strong debugging, troubleshooting, and communication skills.
Show More
Skills
Software Engineering
Software Testing
Programming Language
Web Development
Database
Development Tools
Operating System
Others
Graphic Design
Portfolio Projects
Company
Woolworths-Sell Testing-CORE
Description
Project Description: The main aim of our project is to maintain high levels of Test Effectiveness, Test Execution, Test Design, Development, and Study of Test Requirements by Understanding and Clarifying requirements, Developing codes while ensuring adherence to client quality and process standards, Highlight any potential risks within time 
Roles and Responsibilities: Application enhancement which involves working on defects and providing workaround scripts for critical business impacting issue Developing the test cases depends upon client requirements as part of progression automation testing. Automate the new regression test cases and execute the regression automation suite across different releases Analyzing the issues in developed scripts and updating those depend upon the client's requirements. Automation Execution on Mobile POS and Mobile Farm API testing using the POSTMAN Tool. Responsible for day-to-day maintenance of the application including tasks related to identifying and troubleshooting application issues. Responsibilities also include root cause analysis, Defect creation, and fixing the defects on regular basis. Training the new associates in our project both functionally and technically. Attending business calls and understanding the requirements and issues of clients.
Show More
Show Less
Description
As an intern will undergo a learning curriculum based on the learning track assigned. The learning path will include in-depth sessions, hands-on exercises, and project work. There will also be a series of webinars, quizzes, SME interactions, mentor connects, code challenges, etc. to accelerate your learning
Show More
Show Less