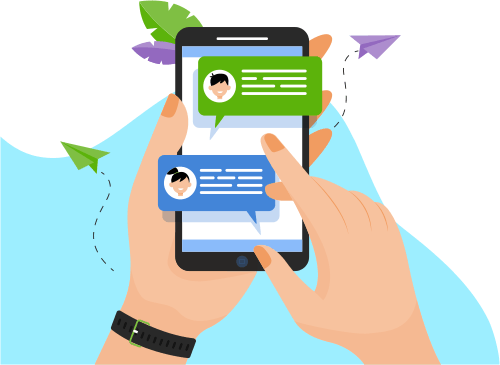 Now you can Instantly Chat with Basith ahmed!
About Me
Have 3.0 years of total IT experience, 3.0 years of relevant experience in working with Tableau Desktop
...
Show More
Skills
Programming Language
Database
Others
Portfolio Projects
Company
Connected Device Customer Technology
Role
Analysts (Non programmer role)
Description
Project#2:
Project Name : Connected Device Customer Technology
Client : Telefonica Tech
Duration : Jul 2020 – Till Date
Role : Tableau Developer
Environment : Oracle, Tableau
Description:
Global network provider, Telefónica, is one the largest telecommunications companies in the world, with 345
million customers (in 2020) and a comprehensive service offering. The company launched Telefónica Tech,
headquartered in Madrid, to unlock the power of integrated technology, combining expertise around IoT,
Cloud, Security, Blockchain, Artificial Intelligence, and Big Data to create innovative new solutions for B2B
customers.
Responsibilities
 The dashboard should be able to translate back data entered by individual project owners, to the front-end.
 Worked extensively with Advance analysis Actions, Calculations, Parameters, Background images, Maps, Trend
Lines, Statistics, and Log Axes. Groups, hierarchies, Sets to create detail level summary report and Dashboard.
 Created workbooks and Dashboards using calculated metrics for different visualization requirements
 The dashboard is required to improve quality of monitoring innovation, which is often affected by movement of
people in the Marketing teams To build an advanced innovation tracking and/or management system to track
initiatives across regions, categories, innovation types and strategic focus areas on a single platform.
 Maintain, enhance, and modify existing reports and dashboards based on business requirements.
 Worked on the development of Dashboards for Key performance indicators for the top management.
 Good Experience in creating aggregates, hierarchies, filters, quick filters and calculated measures.
Show More
Show Less
Company
Performance and Efficiency of Swisscom's network
Role
Analysts (Non programmer role)
Description
Project#1:
Project Name : Performance and Efficiency of Swisscom's network
Client : Swisscom
Duration : May 2019 – June 2020
Role : Tableau Developer
Environment : Tableau, Sql, Snowflake, excel
Description:
'Data beats opinion'. That's the tagline for Swisscom's strategy to change the way people use data to solve problems.
Switzerland's leading telecommunications provider aims to connect different silos – unifying data on everything from
network antenna performance and TV broadcast quality, to marketing campaign effectiveness.
Here, Swisscom's team responsible for the analytics platforms that underpin the data-driven strategy share how Tableau
is helping 3,000 employees to trust data as a strategic asset and use it for timely decision-making. The results have led to
improved customer experience and business growth. They also highlight how Tableau Blueprint is playing a vital role in
creating a flourishing, fast-growing data community. Pradeep Fernando, VP Product Management, Data, Analytics & AI,
Swisscom emphasizes, "Tableau plays a key role in driving Swisscom's data-driven company transformation, already
helping add more than 1,000 monthly active users within a span of 1.1 years."
Roles and Responsibilities:
 Development of dashboards for various end users across multiple teams in the organization.
 Gather requirements for new dashboards, develop visualizations and deliver the output in a timed
interval.
 Perform ad hoc changes on existing dashboards to incorporate new data points.
 Validate the data in the reports by cross checking at data base level and maintaining data integrity.
 Integrating Tableau workbooks with live data base after building visualizations using test data.
Attending meetings with business users on weekly sprint meetings to demo and discuss about the
work being executed.
 Organized dashboards in Tableau to analyze the revenue, expense over various attributes of
employee, project, time and location dimension
 Built dashboards with floating objects and capitalizing the various dashboard actions features like URL,
images, web integrations
 Structured the dashboard with a consistent layout with visuals chart at the top and corresponding
crosstab data and the bottom
 Represented portfolio data as tree map based on the margin, detailed application data is represented
as column graph with highlight table distributing margin across employee roles
Show More
Show Less