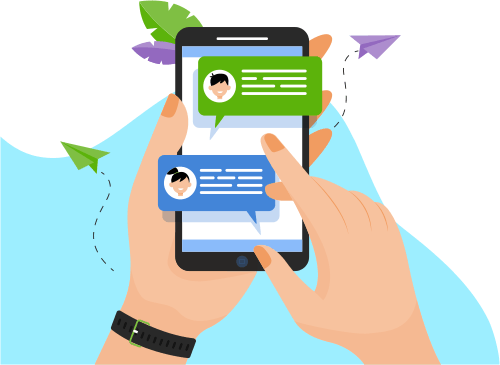 Now you can Instantly Chat with Blessy!
About Me
 Systems analyst with 4.3 years of experience in Global application support team and providing comprehensive technical IT support to end-users. Handling various kind of applications and provide friendly, timely and high-quality IT support to end ...ndling various kind of applications and provide friendly, timely and high-quality IT support to end users. Proficient analytical and logical troubleshooting skills as well as able to assess and recommend solutions that facilitate IT business processes.
Maintaining SLAs. Escalate issues in a timely manner if unable to resolve the issues in stipulated time.
Working with solutions team and provide process improvement,enhancements in many applications to avoid recurring issue and application process makes simpler.Has rich experience in IT Service Management – Incident Management, Problem Management, Service Request and Change Management.
. Work collaboratively with multidisciplinary and multinational teams to support and operate newly implemented technologies and support existing environments.
Show More
Portfolio Projects
Description
Enterprise Asset Management [EAM is a third-party application for Asset Managements from the control of existing assets, maintenance, spare parts management, work management and depreciation of fixed assets.
Ø Automated Quarterly User access review: Site responsible to confirm the access right to record the user accounts reviewed with the changes required or to confirm the current access are correct.
SNC Ticket will be raised automatically during every quarter (once in 90 days) for the EAM Active Users with the status of pending approval of their respective EAM Site Reviewer via GOT IT. If the Reviewer approves the request, based on the comments provided in the reviewed file the user's account will be retained for the quarter/deactivated in EAM automatically by the SQL commands through a job scheduled at SNC end.
Show More
Show Less
Description
Workday expense application is being used globally for creating travel & other expense related requests and getting it reimbursed.
Key role in migrating eexpense from eBPM tool to workday.
Involved in Pre-Production and Post-Production activities.
Created user guide for users to the submit travel & expense request in workday without errors and confusions.
Troubleshoot the Expense related issues in EXR tool to reach the expense requests in Baan correctly and researched issues by querying SQL database to resolve it, answered inquiries and provided outline solution.
Involved in preparation of daily status reports, weekly status reports, daily health check of applications, status meetings with respective teams.
Involved in identifying repeated incident tickets (like to manually refresh the expense requests, BP code issues) provided permanent fix by identifying root cause and documented it in knowledgebase articles.
Show More
Show Less